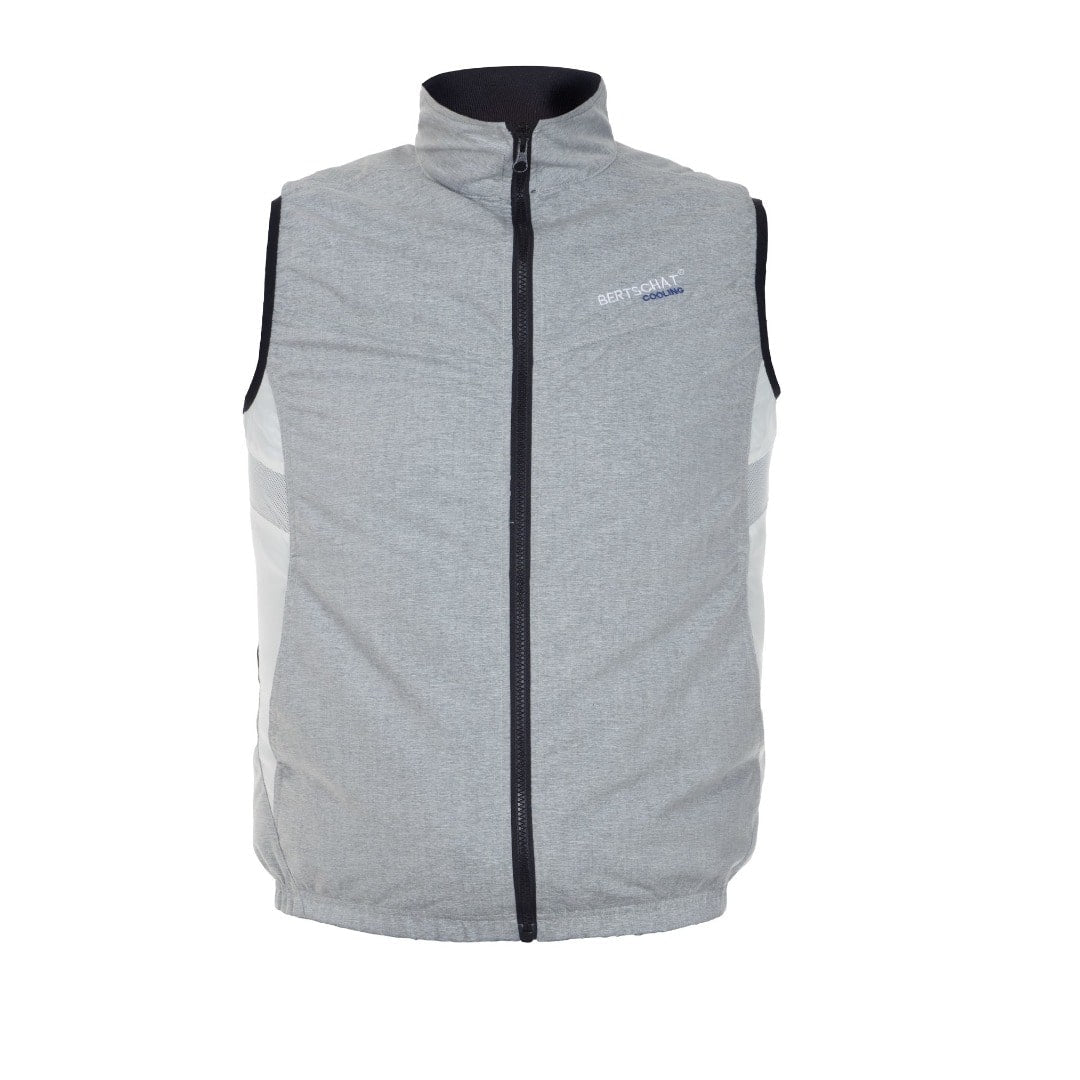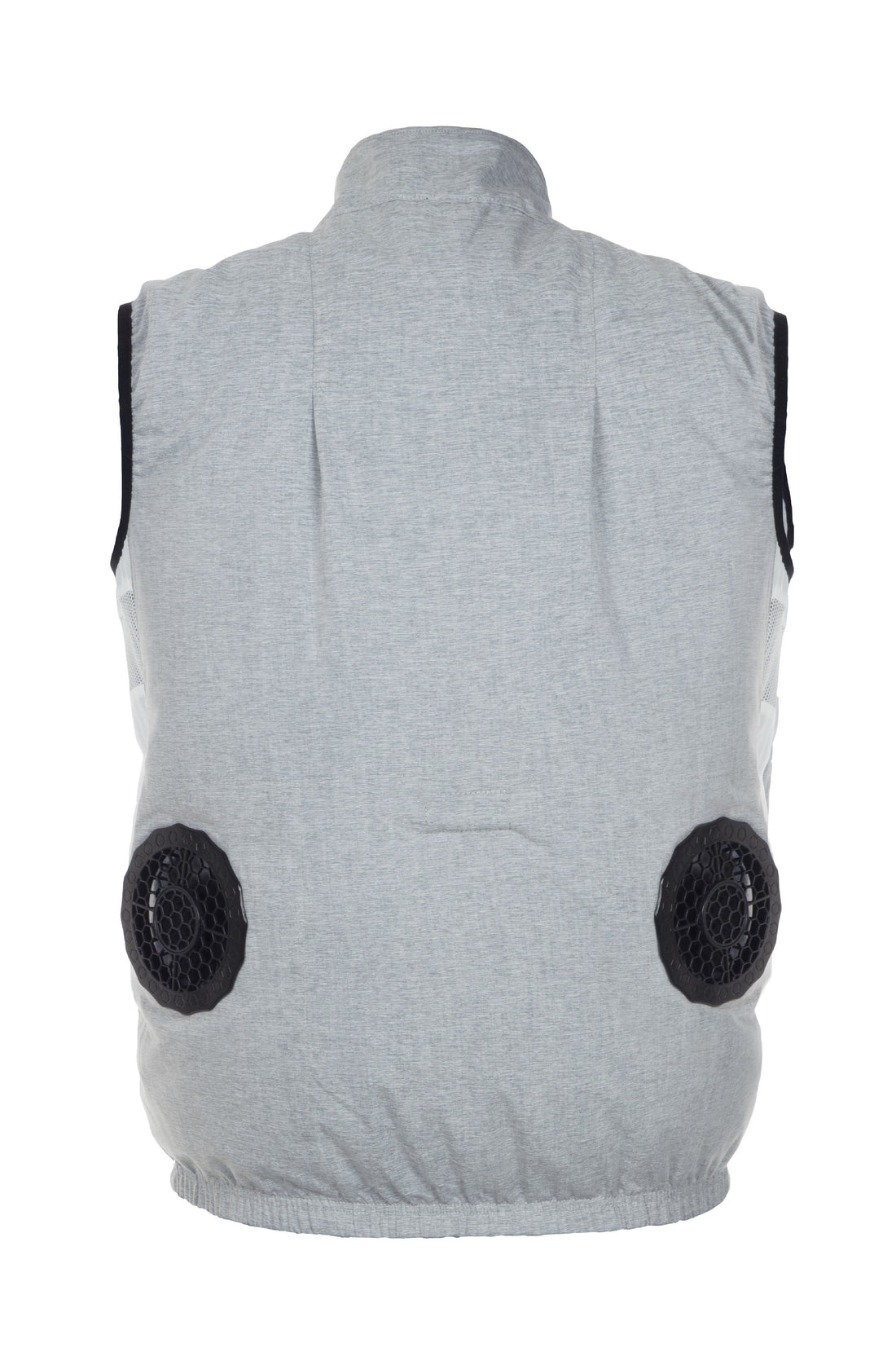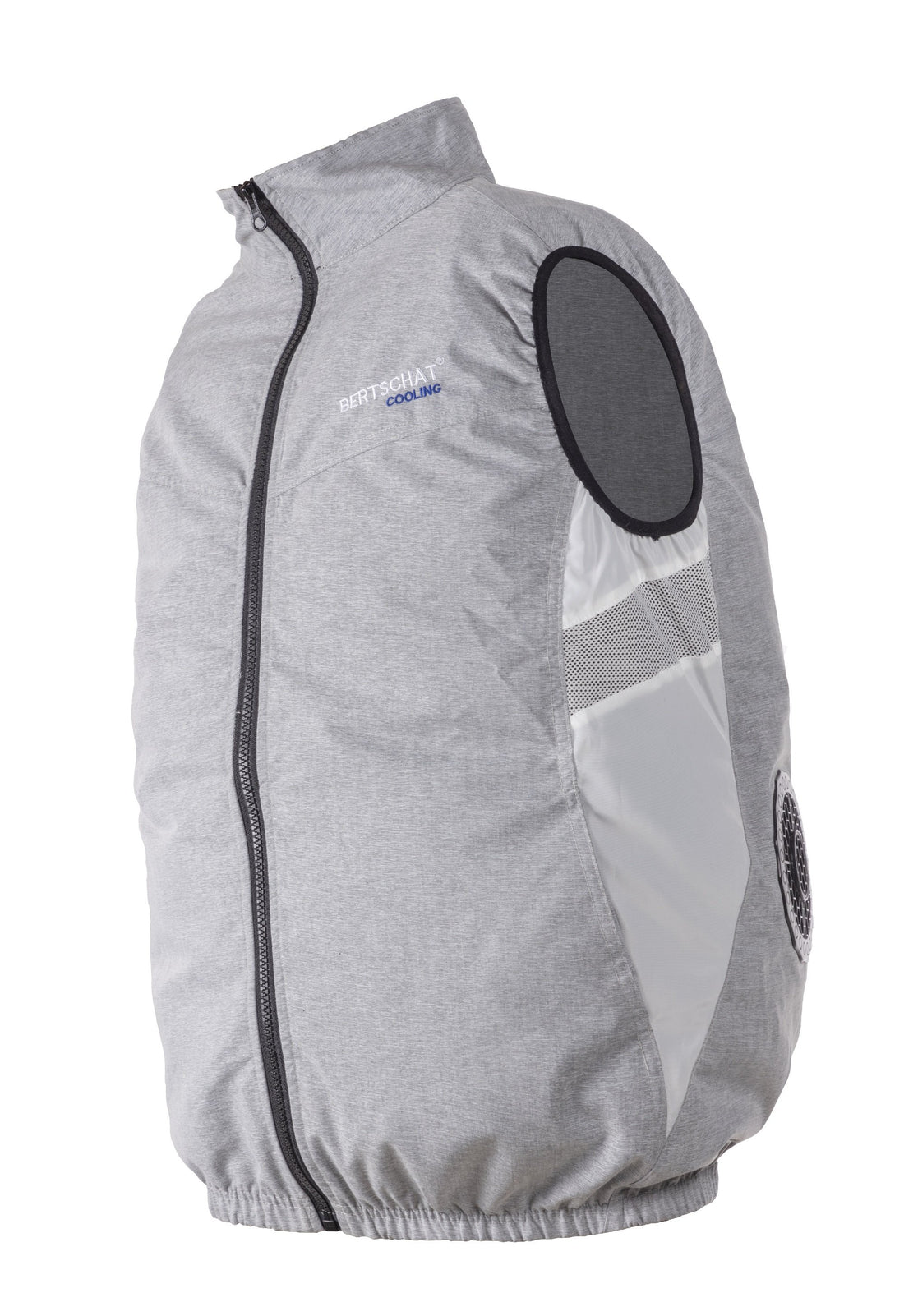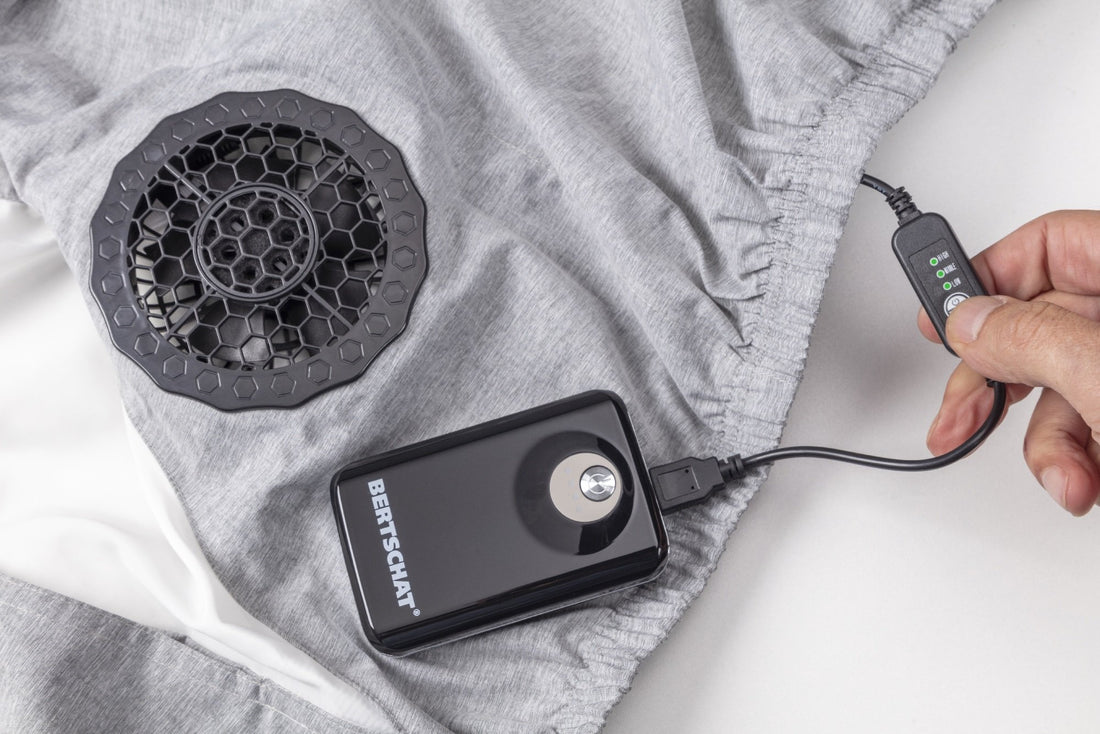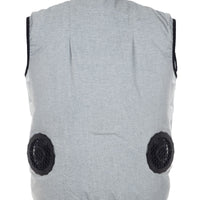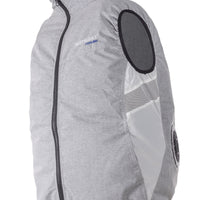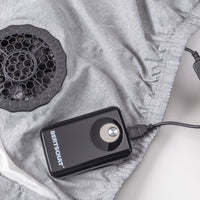 Cooling vest with BERTSCHAT® fans cools you down on hot days. The cooling vest is powered by two electrical fans, so your body temperature is artificially cooled. The cooling vest is fed by a power bank and will ensure a pleasant temperature on hot days.
How does the cooling work?
The two electrical fans are powered by a power bank (included). You can set the air circulation to three speeds: low, medium, high. This way you can adjust it accordingly to every type of weather. The Vest offers a cooling period of up to 4 hours, after which you can recharge the power bank. Looking for a longer cooling period? You can also use your own power bank or order an additional one.
Hikers, road workers, factory workers or spare time
The vest is suitable for all purposes and is perfect for hikers, cyclists, anglers and warehouse, factory and road workers. As it cools you down, your work efficiency and productivity will improve. This vest is also perfect to wear when you're watching your children play sports on cold mornings.
Looking for a Cooling Cap? Check all our cooling products.
Sizes
The vests use the conventional UK-sizing, so you can simply order your regular size.
Features:
Including powerful power bank (6600 mAh, 2A output) for optimal comfort
Light and breathable material
Unisex model
Washable (note: disconnect the fans before washing)
Cools you down up to 4 hours (I: 4 hours, II: 3 hours, III: 2 hours)