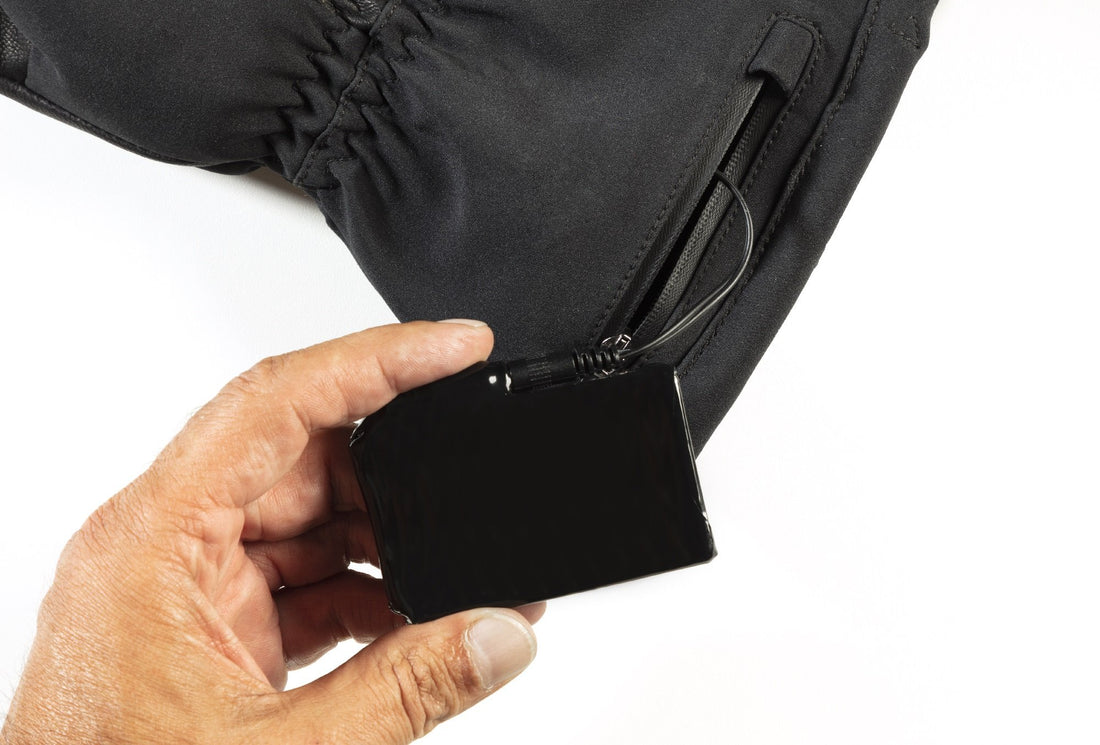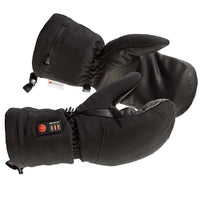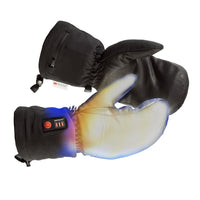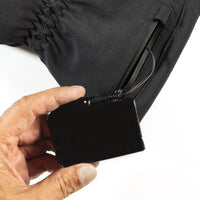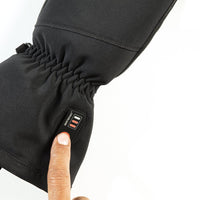 Heated Mittens PRO | Single Heating - USB
The PRO-edition represents a new generation of heated mittens. These mittens feature the HIPORA® and 3M Thinsulate quality marks, so your hands will never be cold again. BERTSCHAT® heated mittens have a large heating surface, which extends across the back of the hand to the fingertips. The high insulation value not only helps to warm your hands, but also helps to keep them warm. No more cold hands during your bicycle rides or hikes.
Temperature regulation
It is easy to control the temperature of the mittens by pressing the button. You can choose between three heat settings, which means your hands will remain nice and warm under all weather conditions.
Powerful batteries
Due to the large heating surface, the heated mittens always come with the most powerful batteries. You can choose between 2,600, 3,000 and 3,800 mAh batteries. The 3,800 mAh battery has 50% more power, which simply means it can heat for a longer period of time.
Extra battery power
Do you want to heat at the highest setting for a long period of time? In that case, we recommend the 3,000 or 3,800 mAh batteries.. You can also choose to order an extra battery pack, which will allow you to heat non-stop. The batteries can be easily charged with the provided USB charger. This means you can also charge them with a power bank when you are on the move.
Insulation value
In addition to the powerful batteries, the mittens have a high insulation value. This means your hands will not only become warm, but will also remain warm. 3M Thinsulate helps to keep the heat inside.
Suitable for:
The heated mittens can be used for all purposes. You can wear them when hiking, cycling or taking part in winter sports. In addition, the mittens are also suitable for people who easily get cold hands and suffer from chilblains. The mittens are also ideal for people who suffer from Raynaud's syndrome.
Are you interested in the entire range, click here for all heated gloves.
What is the right size for me?
The right size for your gloves can be measured easily. Spread your fingers as shown on the picture and measure the circumference.
Size M: Most chosen by women
Size L: Most chosen by men
| | | |
| --- | --- | --- |
| Size: | Middle Finger Length (CM) | Circumference (CM) |
| XS | 7.5 | 15 - 17.5 |
| S | 8 | 17.5 - 20 |
| M | 8.5 | 20 - 22.5 |
| L | 9 | 22.5 - 25 |
| XL | 9.5 | 25 - 27.5 |
| XXL | 10 | 27.5 - 30 |
| XXXL | 11 | 30 - 32.5 |
Features:
2 rechargeable batteries (2,600, 3,000 or 3,800 mAh) and USB charger included.
Large heating element across the entire back of the hand
Wind- & waterproof layer
3M Thinsulate insulation
Hipora® waterproof and breathable membrane.
Touch screen: You can use a telephone/tablet while wearing the mittens.
USB rechargeable
Waterproof zip with lockable compartment for the batteries.
Up to 8 hours of heating on a single charge
Unisex model