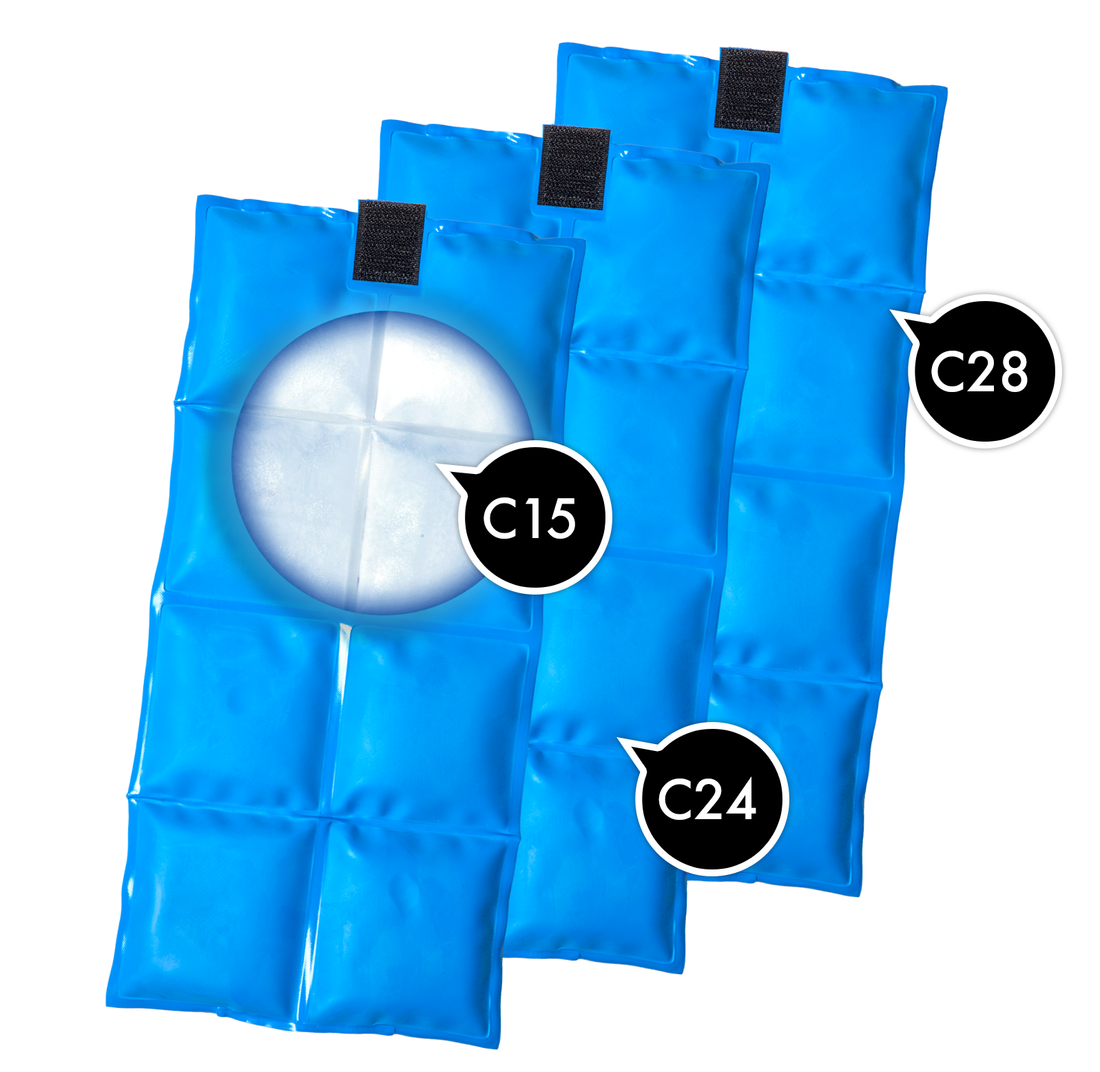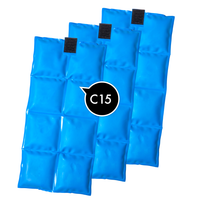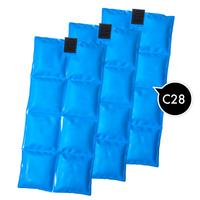 Cooling Elements PRO (PCM)
The cooling elements of the cooling vest are filled with Phase Change Material (PCM). PCM temporarily stores heat or cold. As it absorbs heat from the environment the material melts and cools down the surroundings. If the temperature falls, the material solidifies again by giving off heat to the surroundings.
New dynamic design
The cooling element is divided into 8 compartments. The new design offers perfect wearing comfort so you can move freely during work and activities. As the cooling vest is adjustable at the shoulders and on the side, it will fit every size.
Cooling elements
The cooling vest comes standard with cooling elements of your choice: the C15, C24, or C28. Each element comes with its own unique features.
C15: These are the coldest with an average temperature of 15 degrees centigrade, which also means that they are the quickest to melt. The cooling period is 2 to 4 hours. Perfect for factory workers. The elements are easy to reactivate during a break by putting them in a fridge or freezer.
C24: These elements are perfect for cyclists, hikers and bikers (most popular). These elements last just a bit longer than the C15 and will maintain the temperature at about 24 degrees centigrade.
C28: In case you'd like to cool down for a whole day, we would advise the C28. The average cooling period on one charge is 2 to 8 hours.
Features:
A cooling element for every situation: C15, C24, and C28
Cooling periods up to 8 hours (depending of various factors such as ambient temperature)
New dynamic design for the best wearing comfort
Breathable
One size fits all
Non-flammable, no condensation, no toxic materials