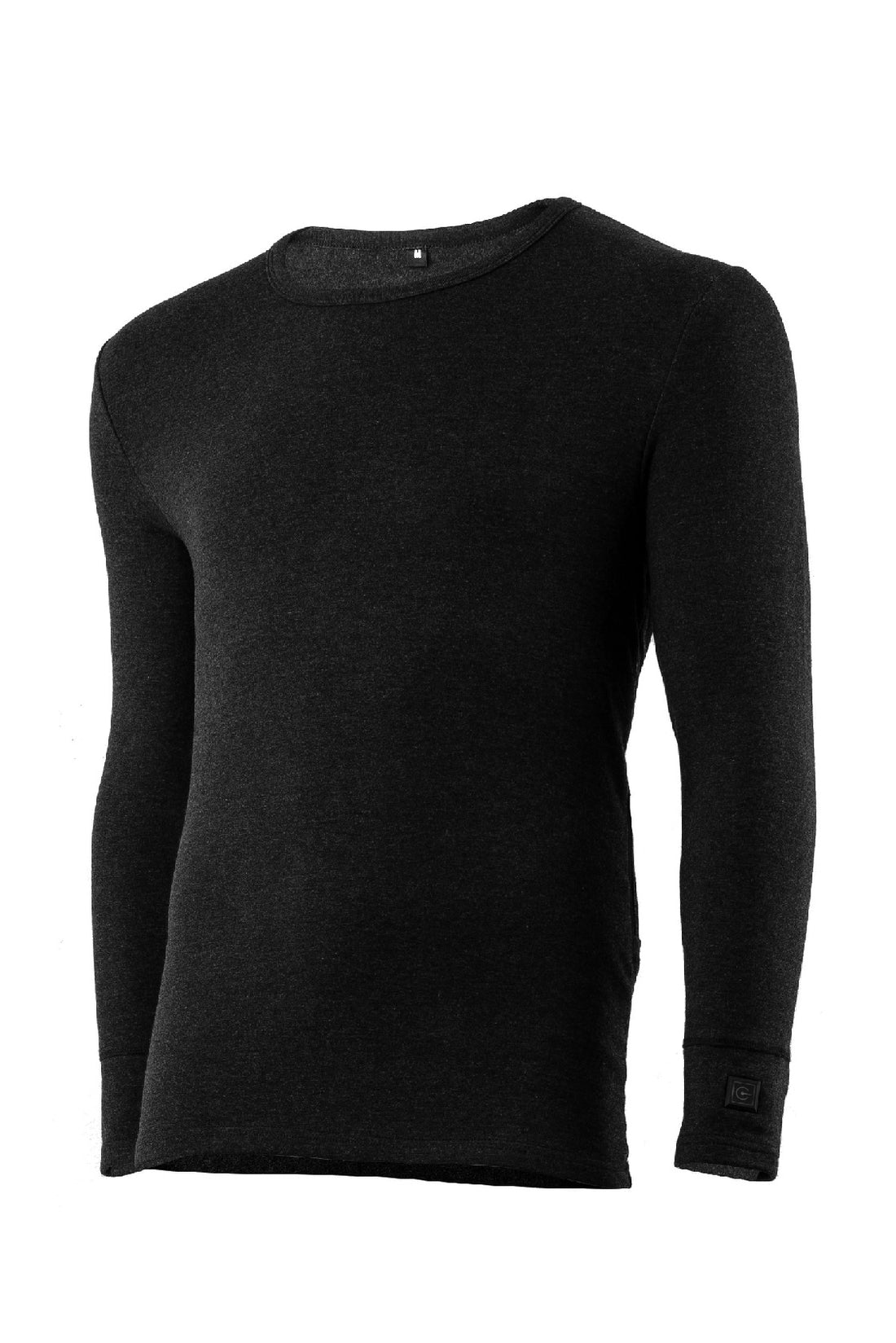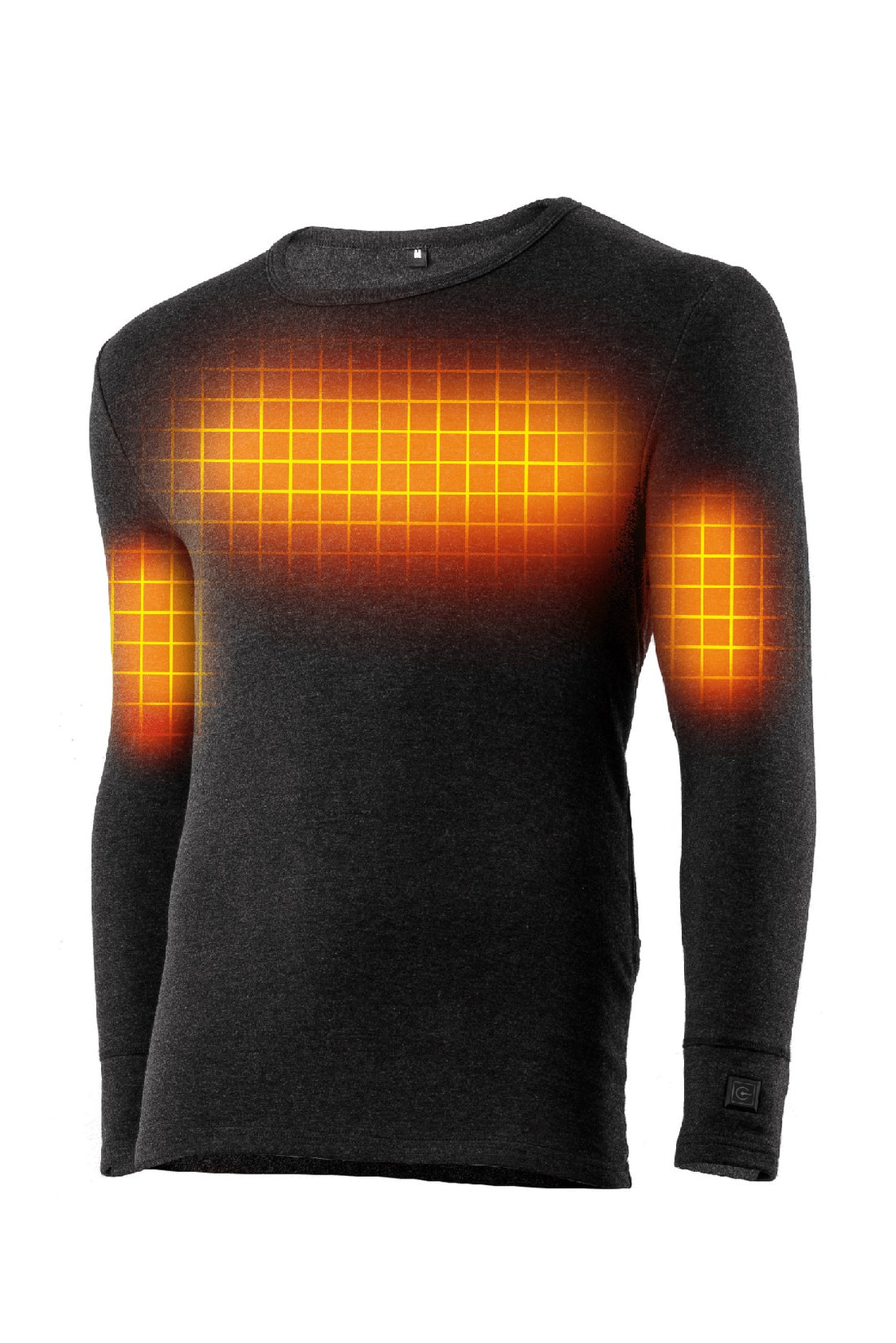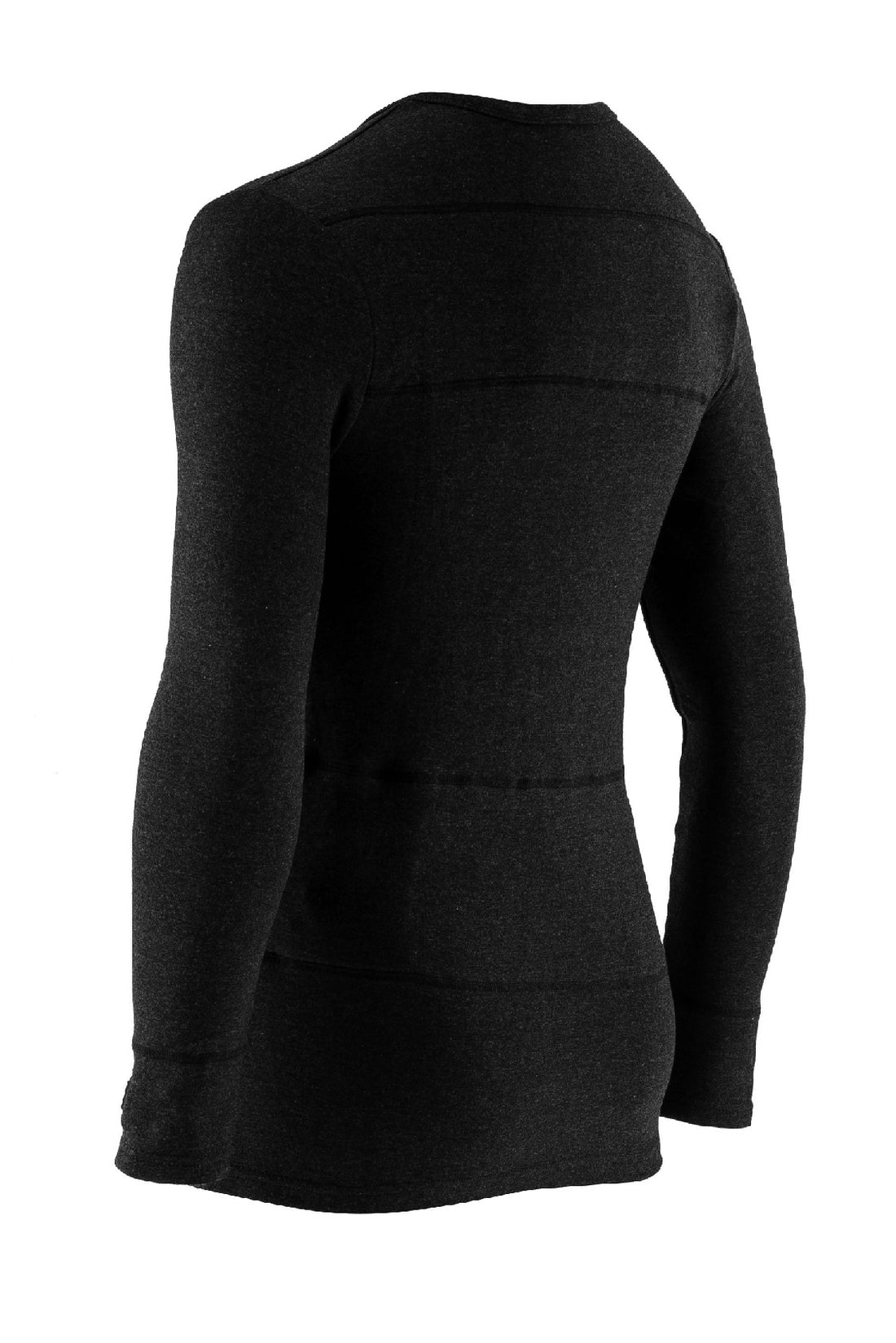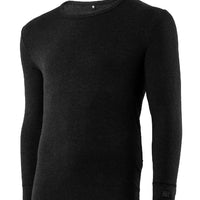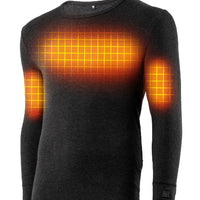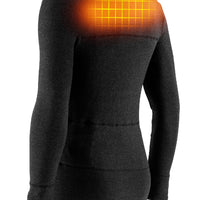 Dual Heating | Heated Shirt - USB
BERTSCHAT®s Dual Heating line has been implemented in even more products. This newest version of our heated shirt includes even more heating zones so you can enjoy an even more intense warmth. Equipped with two powerful and USB rechargeable batteries, you can heat non-stop wherever you are.
Heating areas
The Dual Heating heated shirt now has six large heating areas. Two heating areas cover the upper back and two heating areas cover the upper chest. The remaining two heating areas are located on the upper arms.
Powerful batteries
Due to the integrated heating areas being very large, they require a large supply of energy. This heated shirt comes equipped with two powerful batteries allowing you to heat for twice as long. Due to the substantial energy requirement, the 3,000 mAh batteries are the most chosen. With these batteries you can heat for up to 16 hours. We also offer an even more powerful battery pack: the 3,800 mAh. With even more capacity these variant heats for up to 20% longer.
Setting I: 12-16 hours
Setting II: 6-8 hours
Setting III: 4-6 hours
*Hours based on the use of two batteries 3,000 mAh and with one heating zone activated.
Non-stop heat
The batteries are easy to charge with the included charger and adapter that plug into a wall socket. However, due to the USB connections, you can also charge the batteries on the go by using the USB connection in your car/motorbike or even from a powerbank. If you don't already have a powerbank, make sure to check our combi deals where we offer them at a discount.
Temperature regulation
The heated shirt can be set to three different heat settings low: (I), medium (II) and high (III). A simple press of a button turns the shirt on and switches between the heat settings. This allows you to adjust the shirt to the desired temperature at any time. On the highest setting and in optimal conditions, the generated heat can reach up to 68 °C. The heat effect is enhanced when an insulating layer is worn over it in the form of a jumper and/or jacket.
Suitable for:
The heated shirt is mostly used by (winter) athletes, hikers, outdoor workers and cyclists. The soft fabric makes it a very comfortable under layer over which a jersey or jacket can be worn.
Complete your set with the heated trousers, available under 'related products'.
Good to know:
Wearing heated clothing indoors allows you to turn down the thermostat. You no longer need to heat the entire room. This greatly benefits your energy bill.
Looking for a heated hoodie or jacket? Then check out our category: Heated Vest
Size chart:
Please note that the shirt is full stretch, this allows you to keep your normal size.
| | | | | |
| --- | --- | --- | --- | --- |
| Size: | Width A: | Length B: | Waist C: | Arm's Length D: |
| S | 41 | 66 | 38 | 55 |
| M | 43 | 66 | 41 | 56 |
| L | 44 | 67 | 42 | 57 |
| XL | 47 | 69 | 44 | 58 |
| XXL | 48 | 71 | 45 | 59 |
| 3XL | 51 | 72 | 46 | 60 |
All sizes are in cm.
Features:
Includes: 2 rechargeable batteries (7.4V, 2,600, 3,000 or 3,800 mAh) + USB charger.
Dual Heating-model
Material: 90% cotton, 5% polyester, 5% elastane
Antibacterial stretch material.
Six large heating areas
Colour: Black
Temperature up to 68 degrees
USB-rechargeable
Washable
Unisex model
Durable
Energy saving