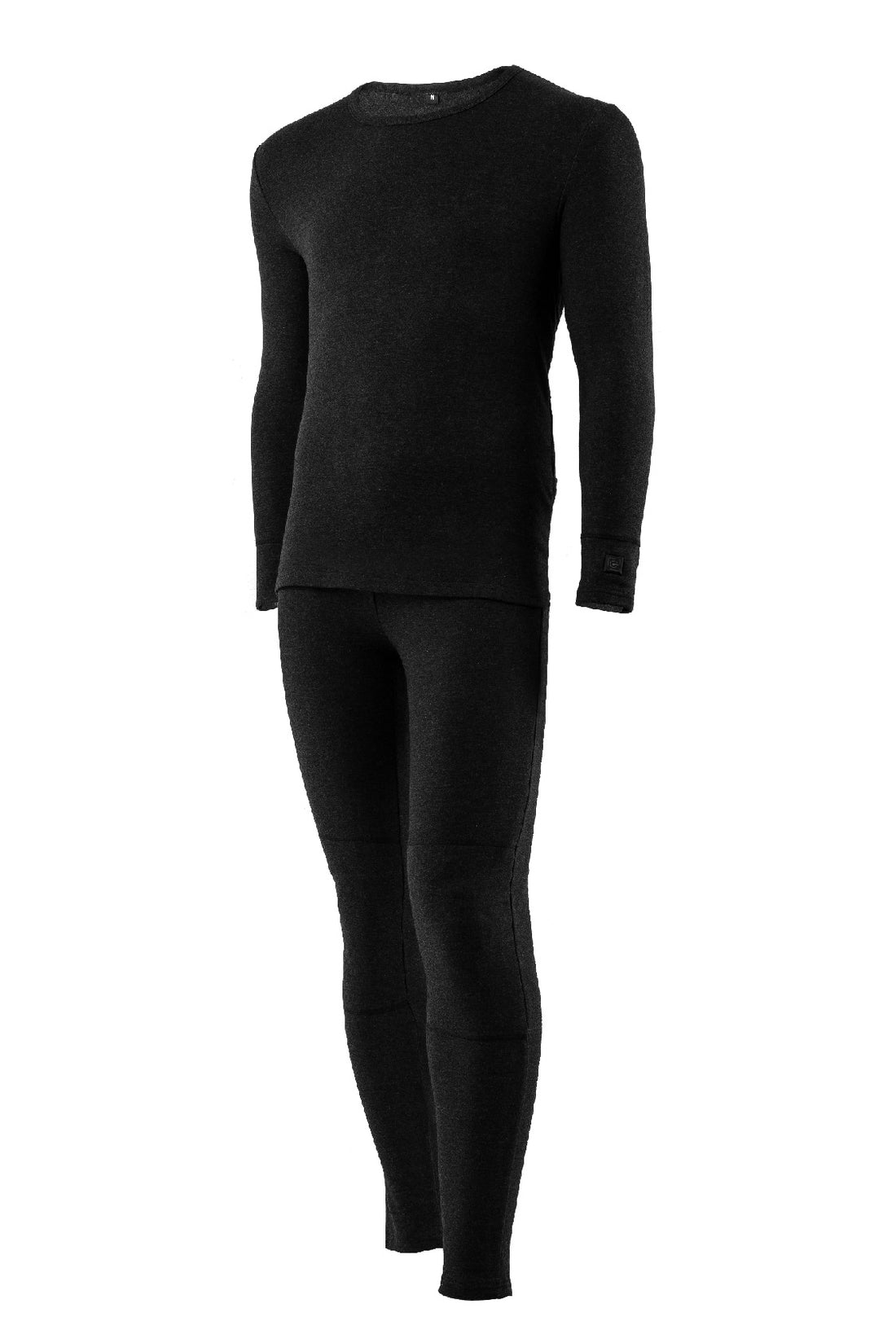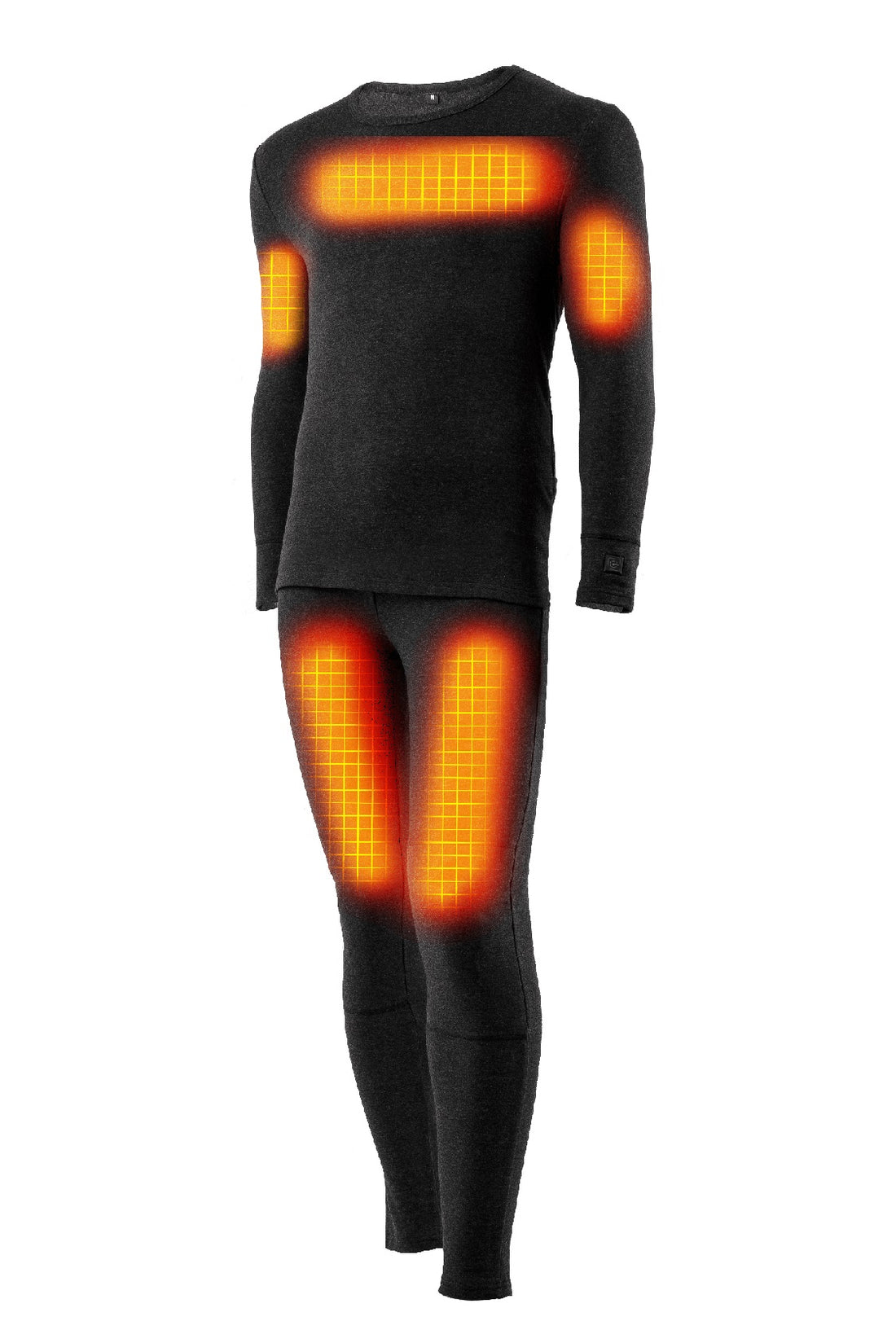 Dual Heating | Heated Shirt & Pants - USB
Suffering from cold chills or going on winter sports? Then this heated set is a must-have. Thanks to BERTSCHAT®s Dual Heating technology, you now have access to twice as many heating surfaces. In addition, this heated set serves as the perfect layer of undergarment, allowing the heat to reach your body first.
Heating areas
The heating zones are located at strategic points:
The heated trousers have five main heating areas. A large one on the lower back, two heating areas run across both knees and the last two heating areas run across both thighs.
The heated shirt has six large heating areas. Two heating areas cover the upper back, and two heating areas cover the upper chest. The last two heating areas are located on both upper arms.
Powerful batteries
This set comes equipped with two powerful batteries. With these batteries, you can heat for hours on end. Because this set features Dual Heating technology, it requires more energy. Check below for an up-to-date overview of heating times to choose your right battery pack. In doubt? Please contact us.
Setting I: 5 - 8 hours
Setting II: 3 - 5 hours
Setting III: 1 - 3 hours
* Times are based on one battery charge 3,000 mAh.
Since the batteries are USB rechargeable, you can easily charge them on the go if you own a power bank. Don't own a power bank yet? Then take a look at our combi deals where we offer them at a discounted rate. Want to heat for longer? That is easily achieved by choosing a more powerful variant or an extra battery pack.
Temperature regulation
You can adjust the levels of warmth on the set by simply pressing the on/off button. The heat is adjustable at three different levels, so you will always be able to select the required temperature.
Suitable for:
The heated set is mostly used by (winter) athletes, hikers, workers, and cyclists. Its soft fabric makes it a comfortable layer of undergarment over which to wear regular trousers/jerseys. The set is also ideal for people who want to turn down the heat some degrees and heat locally where needed. The set can be compared to thermal underwear, but with heating.
Good to know:
Wearing heated clothing indoors allows you to turn down the thermostat because you no longer need to heat the entire room. This greatly benefits your energy bill.
Features:
Includes: 2 rechargeable batteries (7.4V, 2,600, 3,000 or 3,800 mAh) + USB charger.
Dual Heating-model
Material: 90% Cotton, 5% Polyester, 5% Elastane and Antibacterial
Eleven large heating areas
Colour: Black
USB-rechargeable
Temperature up to 68 degrees
Washable
Unisex model
Durable