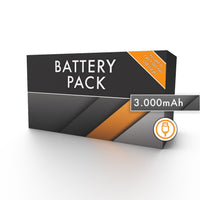 Extra Battery Pack 3,000 mAh - USB rechargeable
Do you already own heated products but need a bit more energy? Then simply order an extra battery pack. This battery pack is suitable for all BERTSCHAT® 7.4V products. This battery pack is also provided with heated gloves and heated socks. 
The battery pack is equipped with a USB charging cable, so you can easily charge the batteries with a power bank even when you are on the road.
Contents: 
2x 3,000 mAh, 7.4V
Duo USB charger
Manual
Dimensions battery 73 x 58 x 15 mm