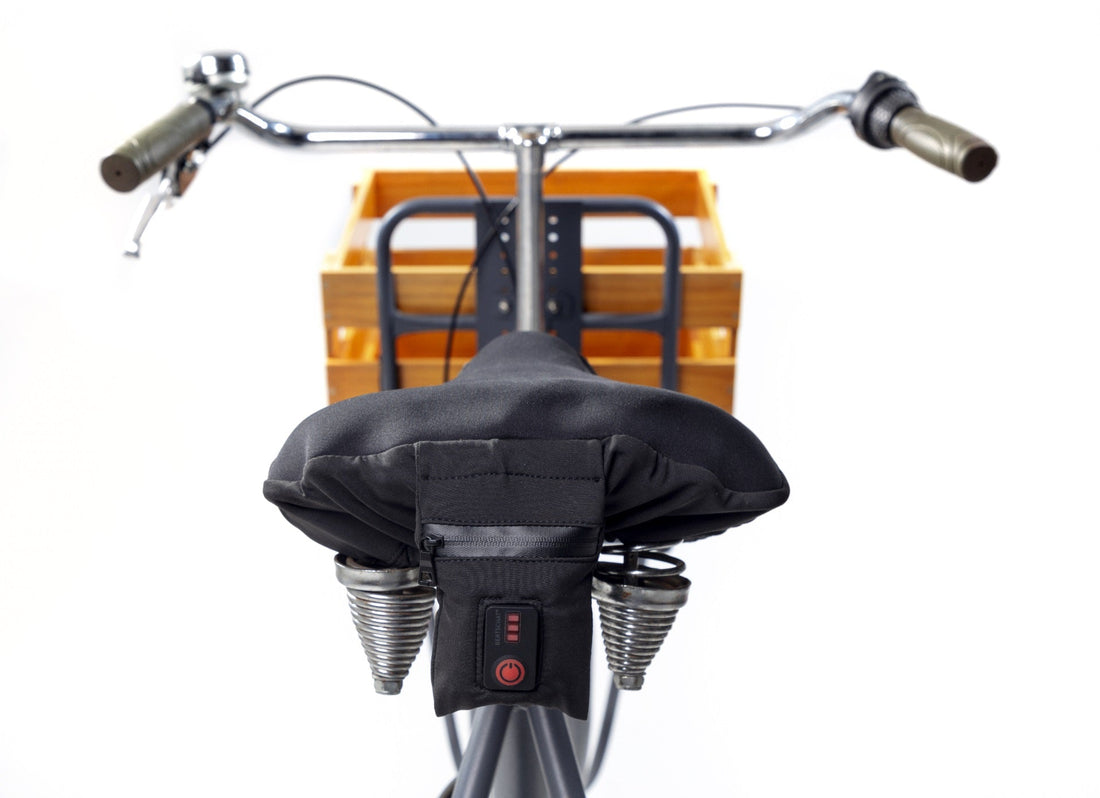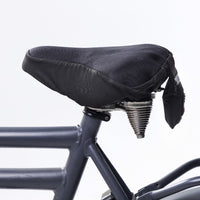 Ideal when the temperatures drop or if you get cold easily: the BERTSCHAT® heated saddle cover. Predominantly recognized for its usage in cars by enhancing the seating comfort, it provides a delightful experience for muscles and joints. Offering a heated bicycle saddle cover grants you the luxury of heated seating on your bicycle.
Always the perfect temperature
Like all other heated BERTSCHAT® products, the heated bicycle cover is battery-operated. You can switch on the desired temperature at the push of a button; even allowing you to choose between low (I), medium (II) and high (III) settings.
Heating surface
The heating zones covers the full area of the saddle cover, making for a fully heated saddle. In addition, the bike saddle pad is equipped with a drawstring, making for a perfect fit around any saddle. Depending on which heat setting is used, you can expect to heat for up to 7 or 8 hours* on a single charge.
Powerful battery
The heated saddle cover comes standard with 1 powerful battery and USB charger. You can choose between different battery capacities: 2,600 mAh, 3,000 mAh and even 3,800 mAh! The higher the mAh the more powerful the battery and the longer you can heat. Do you use the bike on a daily basis? Then we recommend opting for the 3,000 mAh or 3,800 mAh. The batteries are USB rechargeable, allowing for easily recharging them on the go using a power bank or at work.
Cold hands too? Make your trip as comfortable as possible by checking out our heated cycling gloves here.
Features:
Includes: rechargeable battery (7.4V 2,600, 3,000 or 3,800 mAh) and charger.
Large heating surface across the entire bike saddle pad
Wind en waterproof
USB-rechargeable
Soft seating area
Suitable for all bike saddles
Up to 7-8 hours* of heating on a single charge
* Based on 3,000 mAh at setting 1.