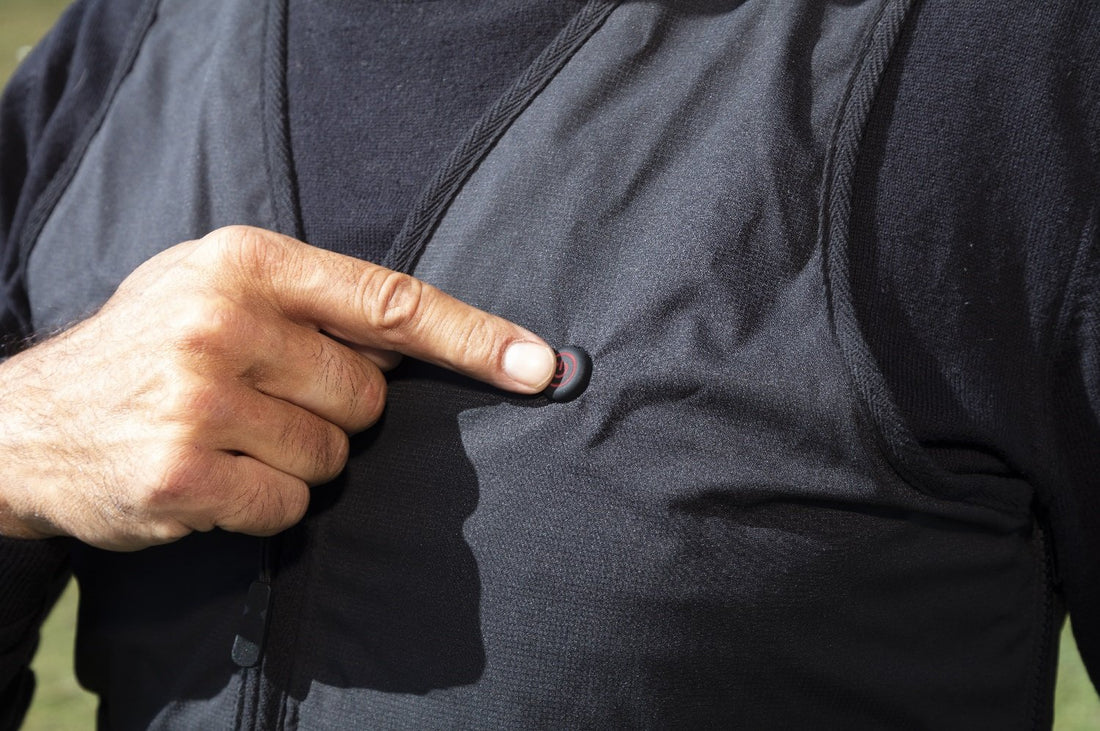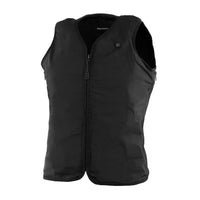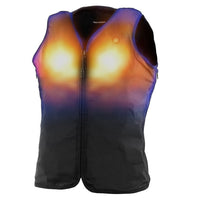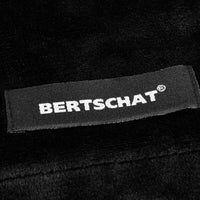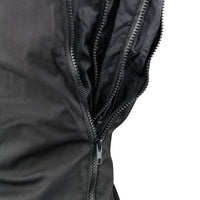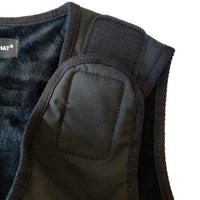 Heated Body Warmer PRO | USB
An advanced version of the heated under vest was released by BERTSCHAT®. The vest, which can also be used as a body warmer, can be adjusted at the sides using zips and at the shoulders using Velcro. This makes the heated under vest ideal for cycling and hiking as well as outdoor work.
Heating areas
The vest has five large heating zones, which have been tactically positioned so you never have to feel cold again.
Two zones on the chest
Two zones in the lower back
One large zone on the upper back.
Powerful power bank
Would you like to heat at the highest setting for a long period of time? If so, an extra battery pack will be needed (Powerpack).
Standard Pack: one Powerbank (10,000 mAh) is supplied with your heated hoodie as standard. Do you want to heat longer or do you need an extra set? Then buy an extra pack at a reduced price with the Powerpack.
Extra Powerpack: would you like to heat for twice as long? That is possible if you choose this powerpack. By doing so, you will receive two powerbanks (10,000 mAh). You can purchase these at a reduced price.
Temperature regulation

For optimum heat comfort, we recommend using the 2A output of the power bank. The 2A output releases more energy, thus enhancing the performance of the vest. The temperature can be set by simply pressing a button, which allows you to adjust the vest to three different heat settings. The heating wires can reach a temperature of 68 degrees.
Suitable for:
The under vest is ideal when worn under something, for example your jumper or (work) jacket. This creates an additional insulation layer, which increases the warming effect. The vest is suitable for: hunters, athletes, hikers, cyclists, winter sports enthusiasts and people who work outdoors.
Are you interested in the entire range, click here for all heated body warmer.
Features:
Included: powerful power bank (1 or 2x 10,000 mAh) + USB charging system
Extremely thin: ideal for wearing under your existing jumper or (work) jacket.
5 large heating zones (unbreakable Carbon Fibre)
Adjustable to three heat settings
Material: PU- wind/watertight layer +  100% polyester, extra soft, warm inner layer.
Up to 10 hours of heating on a single battery charge. 
Unisex model
Size label:
The BERTSCHAT® Heated Vest can be adjusted in size using the press studs on the shoulder and the zips on the sides. For the ideal fit, we have opted for two sizes fit all.
Fit 1: suitable for sizes XXS to M
Fit 2: suitable for sizes M to XXXL
If you select the size that you normally wear, you can be sure that it will fit! Do you wear size Medium? In that case, both vests will fit. If you are more than 1.70 metres tall, we recommend Fit 2 because it is longer.