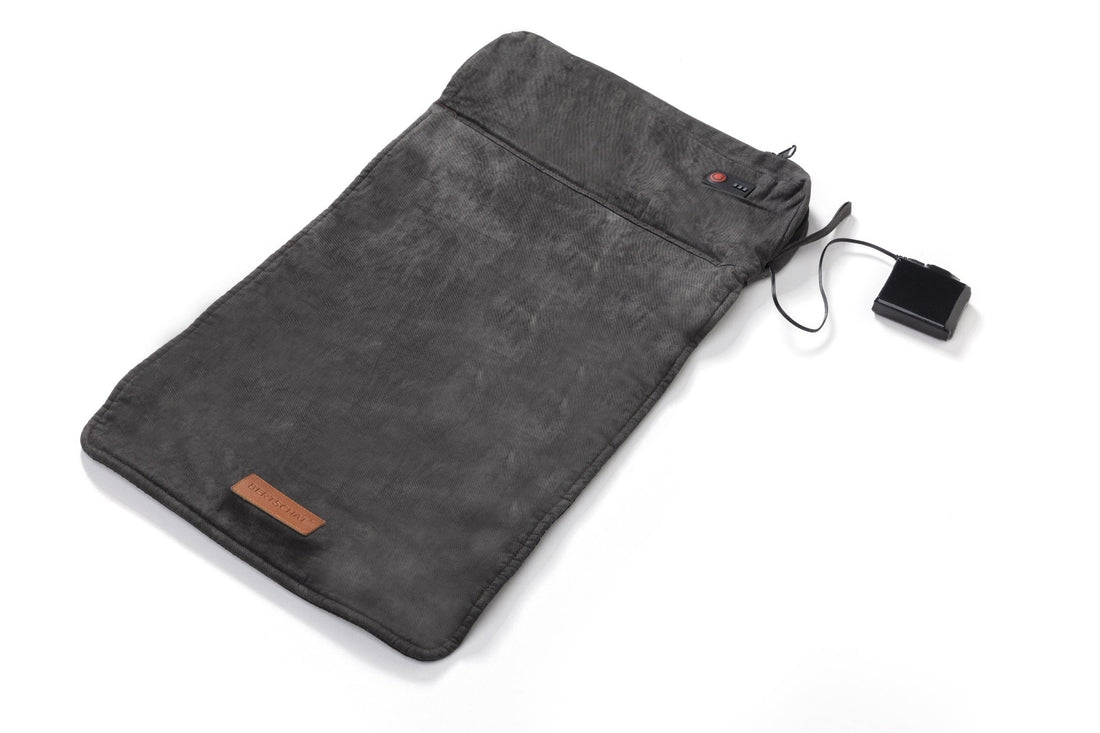 Heated Cushion 50 x 30 cm | USB - Black & Green
A cold winter evening on the sofa, fishing trip at night or simply stargazing on the veranda? In any of those cases, the heat cushion from BERTSCHAT® should not be missing. Thanks to the heat cushion's handy non-slip coating, you can use it on any surface: straight on the ground or in a chair.
The perfect temperature
Like our other BERTSCHAT® products, this heat cushion has 3 different heat settings so that you can always find the perfect temperature to suit your needs. A simple push of a button switches between the different heat settings. A single 2,600 mAh battery with USB charger is included as standard, allowing for around 4 to 5 hours of heating on a single charge. If you wish to heat for longer consecutive periods, we offer higher capacity batteries such as the 3,000 or 3,800 mAh.
Heating areas
The heating area covers the entire surface of heated cushion. This is made possible by the powerful 7.4-volt batteries (choice of: 2,600, 3,000 or 3,800 mAh). Since the batteries are USB rechargeable, you can easily top them up on the go by connecting them to your car USB socket or by using a power bank.
Easy-to-use travel bag design
The heat cushion is specifically designed to be taken with you anywhere you go. The design makes it possible to roll up the heat cushion. Thus, it becomes a small and easy to carry travel bag, allowing you to easily take it anywhere.
Suitable for:
The cushion is suitable for anyone who needs some extra warmth on the sofa at night. Or for people that like to spend the night 'outdoors' or who could use some warmth. Due to the flat design of the cushion, it is multifunctional.
For example, you can also use the heat pad as replacement for a hot water bottle for stomach aches or to relieve muscle and joint pain.
Did you know:
Using your heat pad indoors allows you to turn down the thermostat. You no longer need to heat the entire room to get warm. This to the benefit of your energy bill.
Features:
Includes: rechargeable battery (7.4V 2,600, 3,000 or 3,800 mAh) and charger.
Large heating surface over the entire heating pad
Non-slip layer
Available in 2 colours
USB-rechargeable
Handy travel design to carry: roll-up.
Multifunctional: can also help with stomach complaints or muscle pain
Up to 4-5 hours of heating on a single charge
Energy-saving
Durable