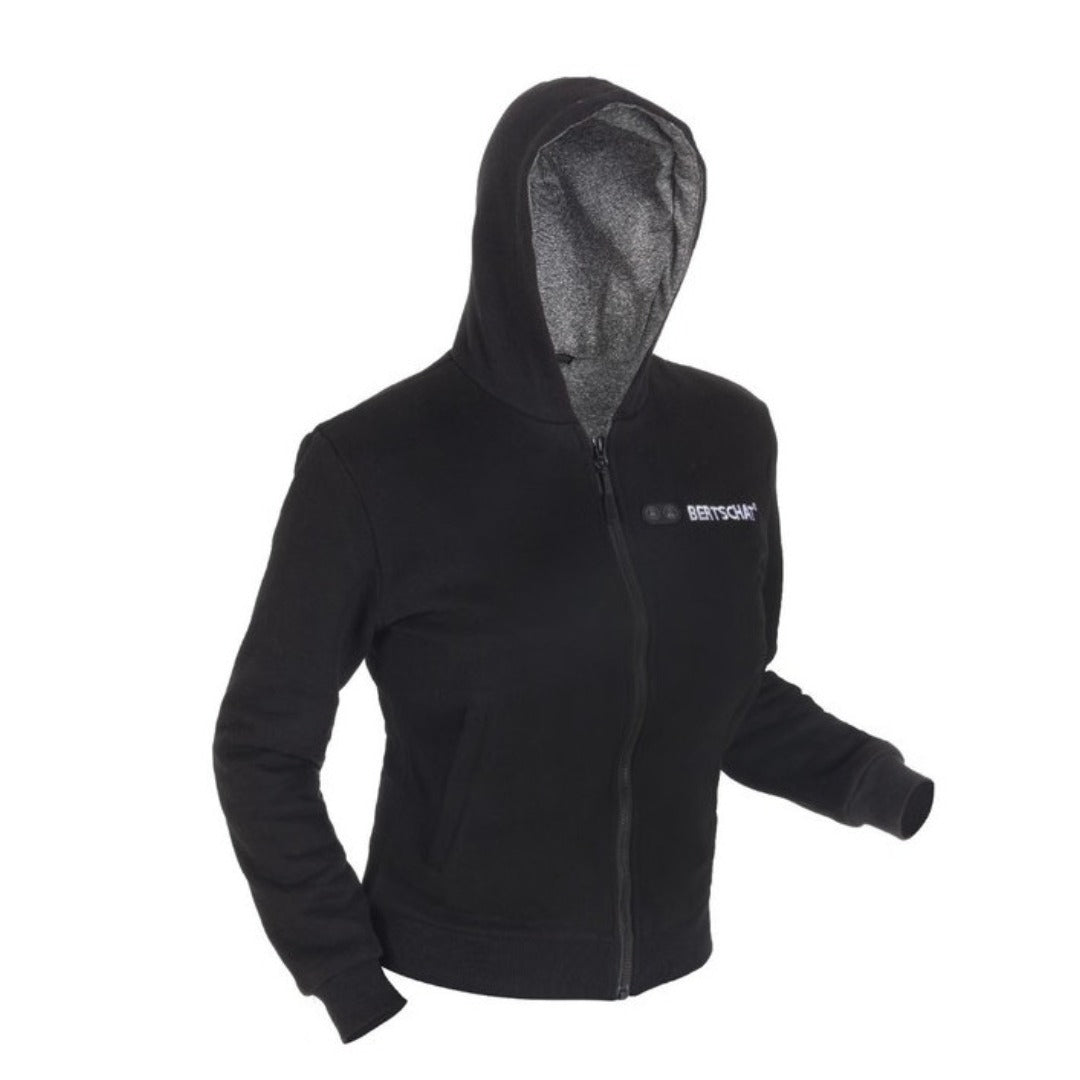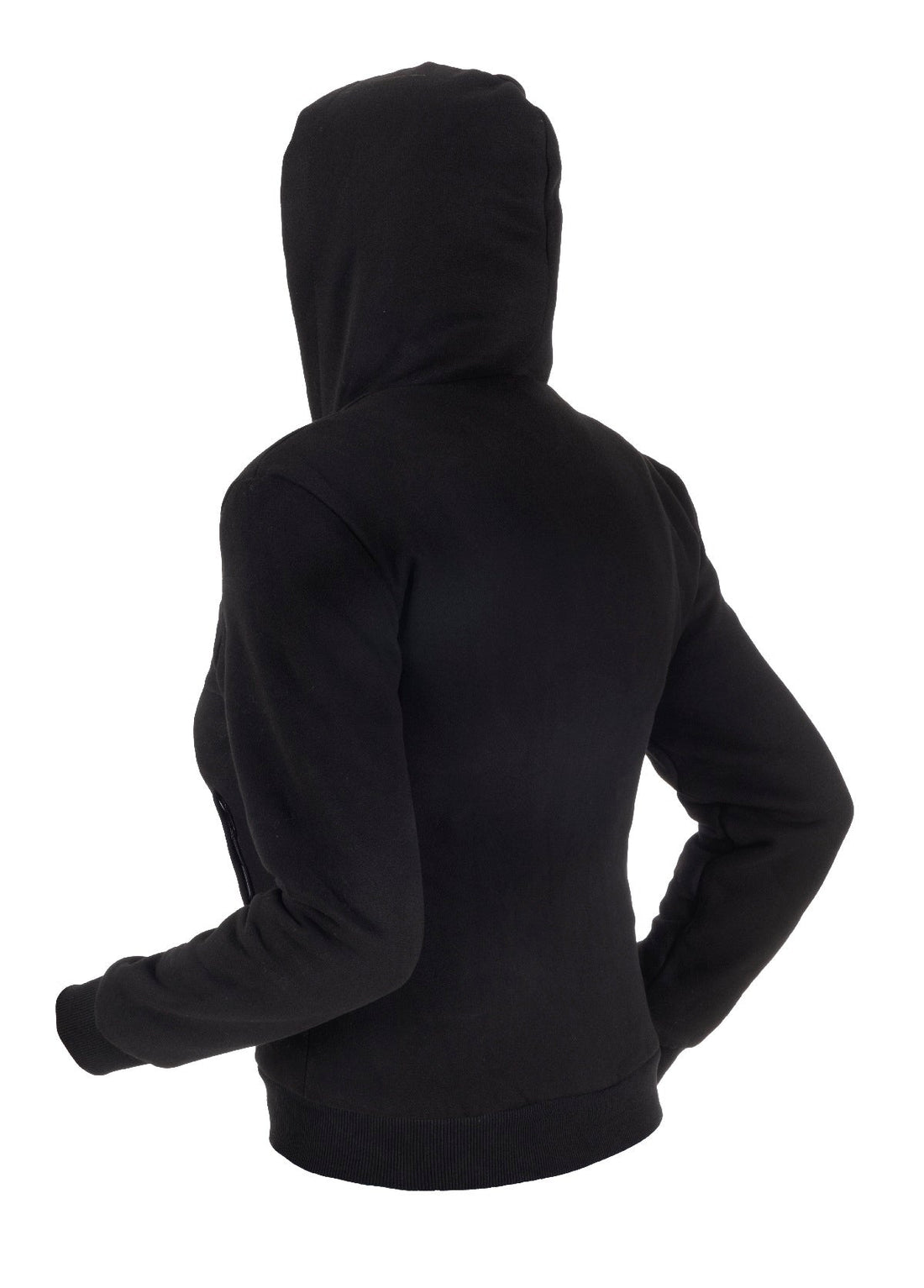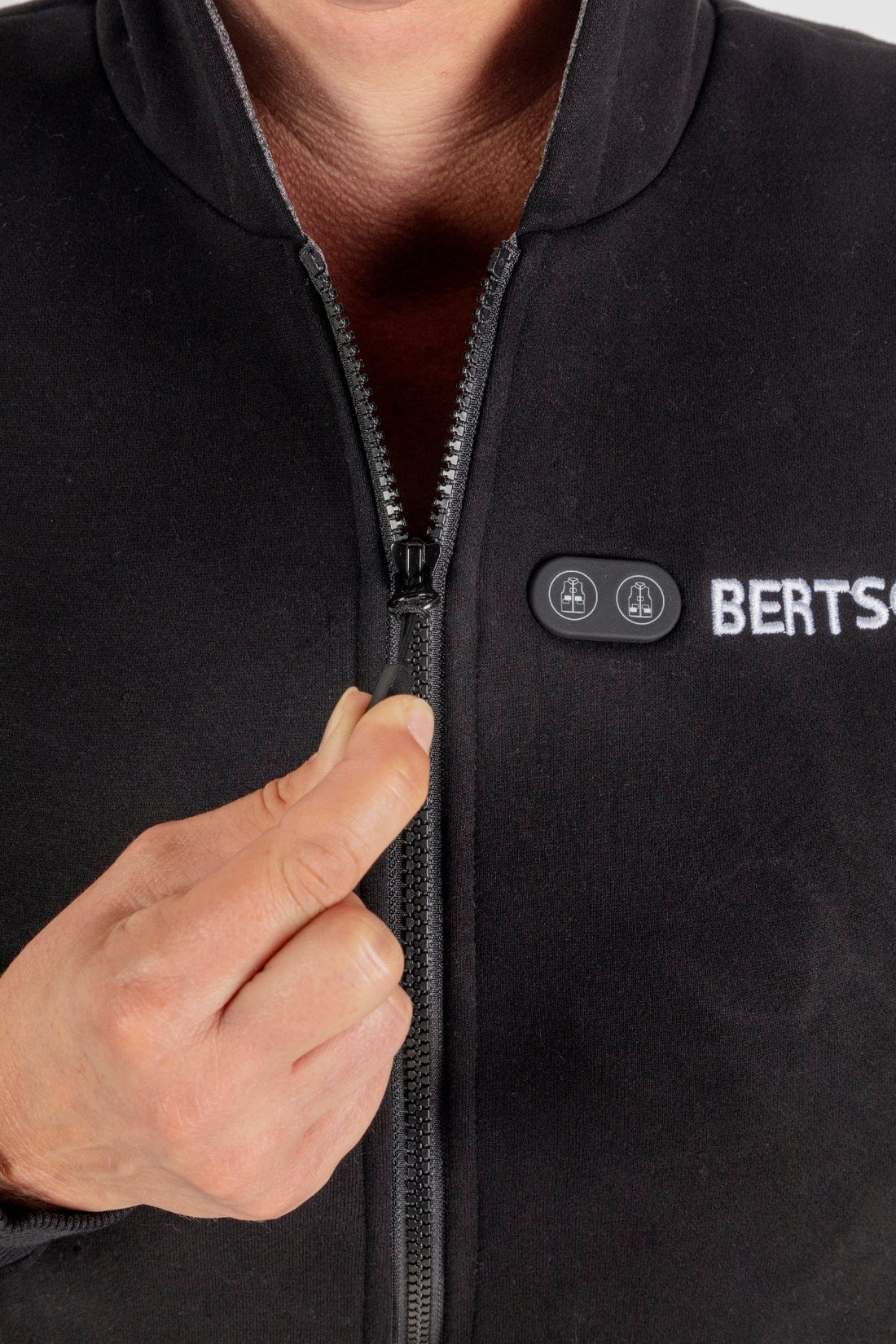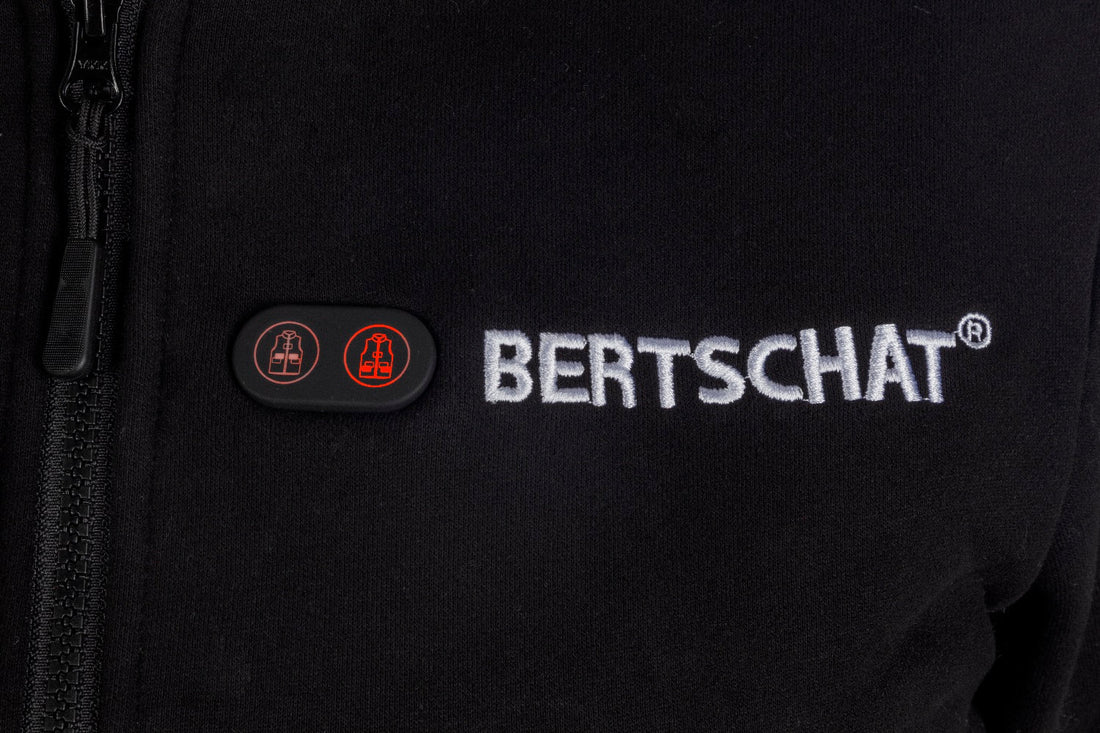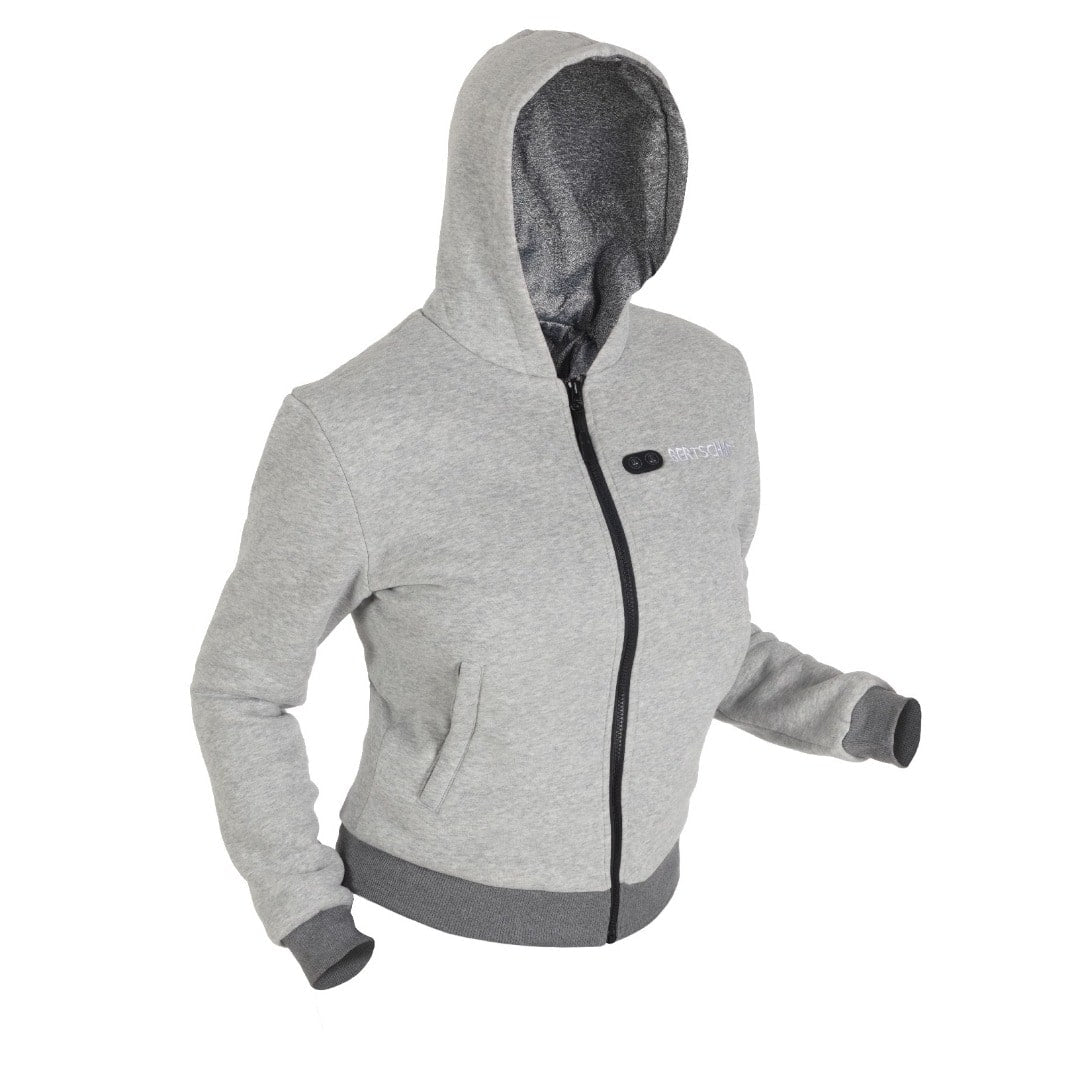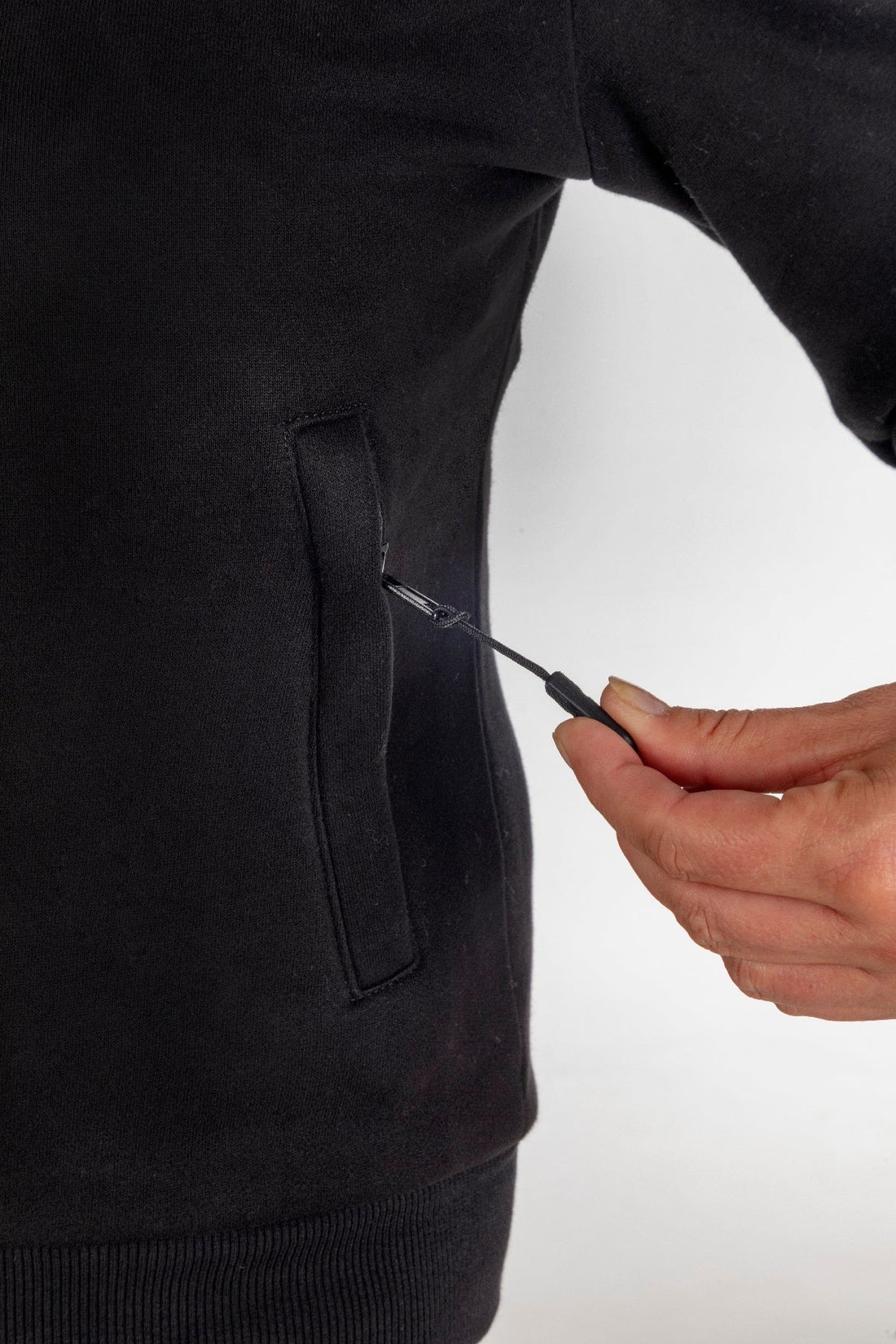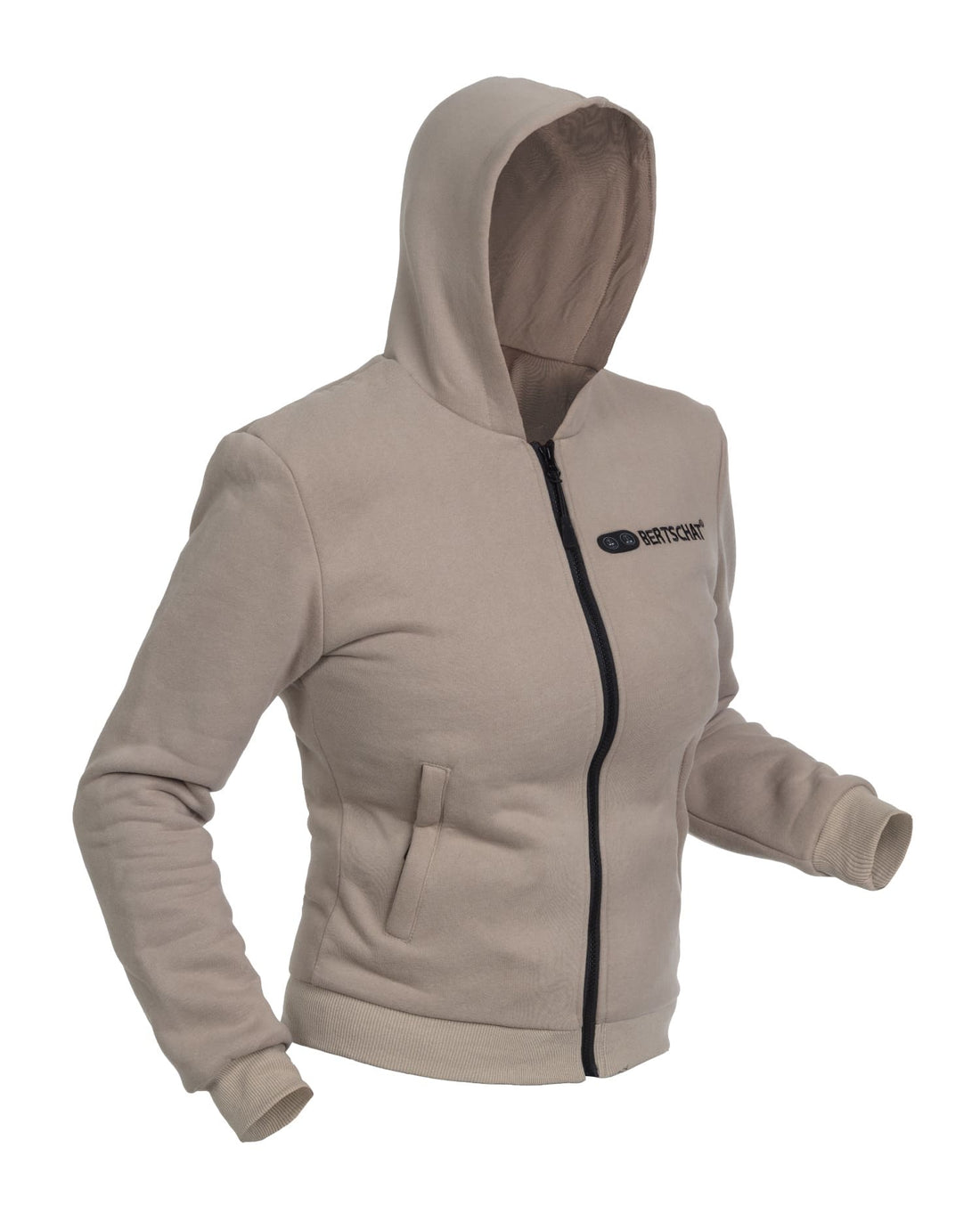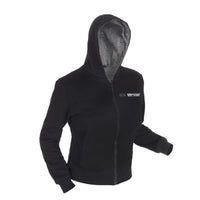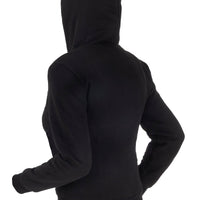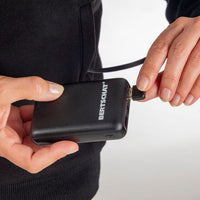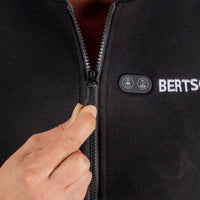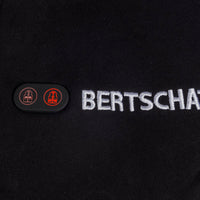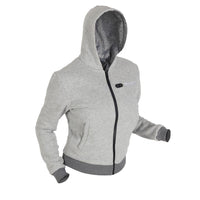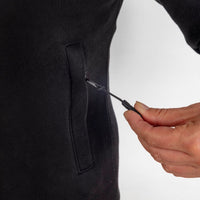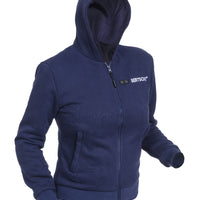 Heated Hoodie - Women | Dual Heating
We offer women warmth during cold days, thanks to this heated hoodie with Dual Heating. It protects you from the lowest temperatures. The vest has ten heating elements, which means twice as much heat as comparable vests. The ten heating elements are located at strategic points, four at the front and six at the back.
Check out our 360-degree Dual Heating model here:
Heating areas
This heated vest has ten large heating areas at strategic points. You can see exactly where the heating zones are located in the picture, namely: four elements at the front (stomach and chest) and six at the back (neck, upper back, middle back, and lower back). Your body is heated in the best possible way by these heating zones. You can connect one power bank to each pocket. Each power bank is responsible for five heating zones. Two powerbanks are included as standard, so you can use all the heating zones.
Controlling temperature
On the inside of the hoodie two buttons are located. With these buttons you can control the heat areas and the temperature. Do you want maximum warmth? Then you can switch on both areas with one push of the button. You can adjust the temperature by means of three heat settings. The temperature of 68 degrees can be reached at the highest setting.
Are you looking for a men's model? Check out our category page: Heated Vest
Choice of battery pack:
As you can see, you have two options. Below is a further explanation.
Standard pack: This pack consists of two powerbanks of 10,000 mAh. You will have two powerbanks at your disposal and these two powerbanks will supply all elements with energy.
Extra Powerpack: This pack consists of four 10,000 mAh power banks. Do you want to heat for longer? Then the extra power pack is a logical choice. You will then receive four power banks. This means you will have an extra load of charging capacity available at any time.
Do you use the hoodie in a cold environment and want to use it for a longer period? Then we recommend purchasing the Extra Powerpack. This allows you to heat non-stop.
Designed for:
The heated vest is suitable for different purposes. You can wear the vest comfortably in and around the house. But also during an evening walk with the dog or during a bike ride the vest is very suitable. When temperatures are low, we recommend a jacket over the vest, the jacket provides an additional insulation layer, so the heat effect is improved.
Features:
Includes: powerful power bank (2 or 4 x 10,000 mAh) + USB charging cable. 
Ten large heating zones (unbreakable Carbon Fibre)
Adjustable in three heat settings
Washable
Up to 8 hours of heating on a single battery charge.
Women model
Size chart:

The hooded sweaters are regular fit. You can order the size you usually have. 
| | | | | |
| --- | --- | --- | --- | --- |
|  Size: | Width A: | Length B: | Waist C: | Arm's Length D: |
| S | 45 | 58 | 41 | 57 |
| M | 49 | 60 | 44 | 59 |
| L | 53 | 64 | 47 | 60 |
| XL | 58 | 65 | 55 | 62 |
| XXL | 63 | 70 | 61 | 64 |
All sizes are in cm.