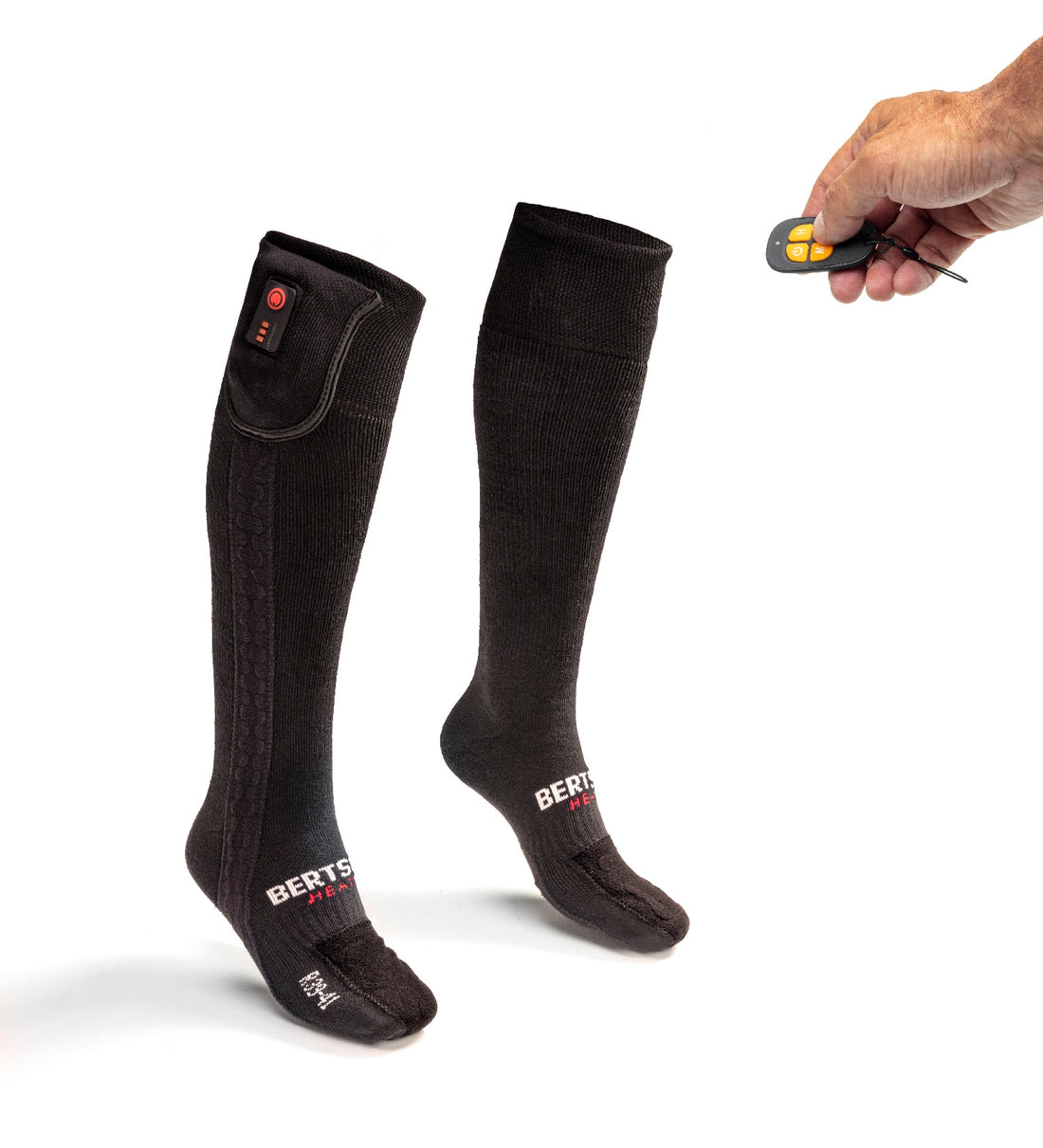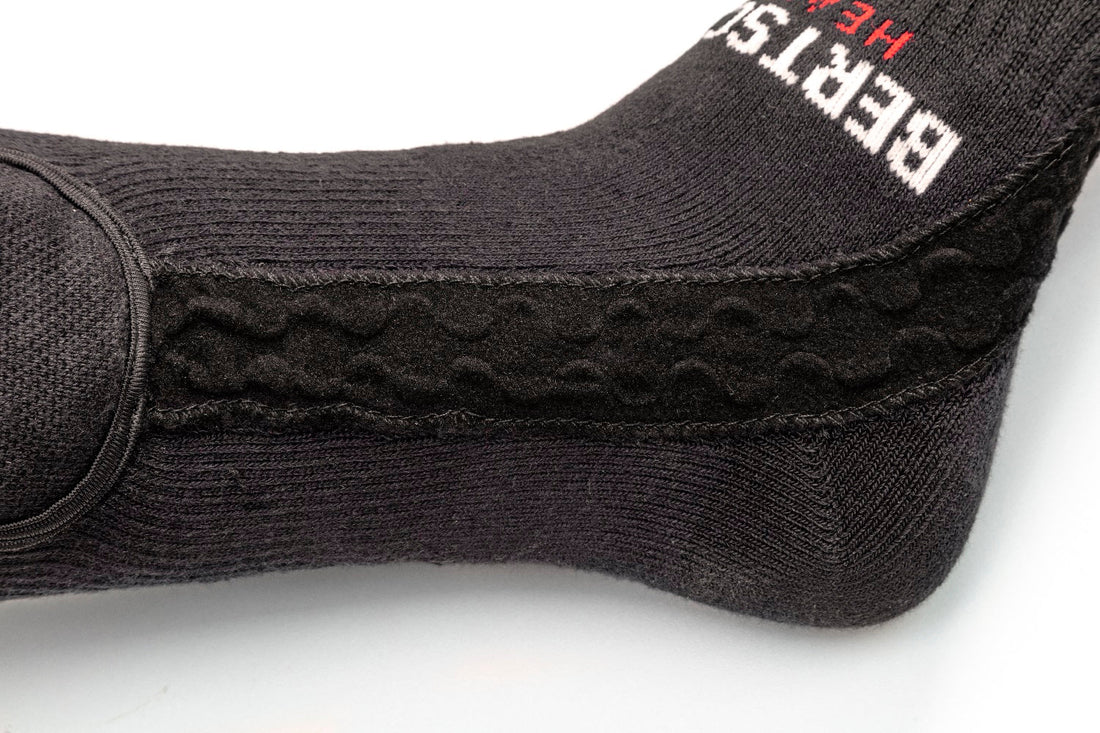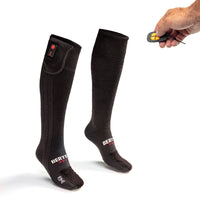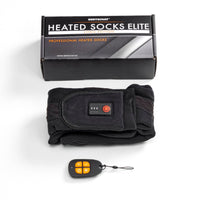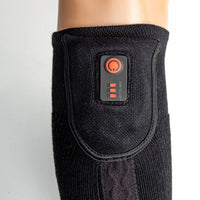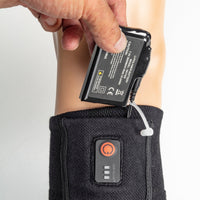 Heated Socks - Elite | Long Edition - USB
BERTSCHAT® has created groundbreaking designs in the Elite range. Ultimate comfort goes hand in hand with an optimal heating surface. The Long Edition Heated Sock is designed for a wide range of activities. You can enjoy winter sports, motorcycling or cycling. The heating element is unique: it is located on the outer side of the electric socks. This means the heating wires do not bother you, which is ideal for people with sensitive feet. The optimised heating surface provides an enormous amount of warmth.
Always the ideal temperature
This Elite line comes with a remote control as standard, giving you a choice of three heat settings. With a simple push on the button, you can set the ideal temperature, so you can always enjoy lovely warm feet. The higher the setting, the more heat is generated (up to 68 degrees). If you use a higher heat setting, the battery life will decrease faster.
Strategically chosen heating zones
Where other models and providers opt for an internal heating area, these electric socks have an external heating area. This makes the heating elements completely imperceptible and improves walking comfort. This technology is offered only by BERTSCHAT® and makes it unique. The heating area covers the entire front of the foot, both above and below and the toe area. When you wear the socks in your shoes, the heat builds up and spreads to the rest of your feet. This way, no unnecessary energy is wasted, allowing you to heat for longer.
Battery and mechanism
The heating elements are located on the outside of the socks, giving an enormous boost to walking comfort. The batteries are easily connected to the socks in the designated compartment. There are three different types of powerful 7.4V batteries available; 2,600, 3,000 or 3,800 mAh. The 3,800 mAh can heat the longest, it has almost 50% more capacity than the 2,600 mAh battery.
The 2,600 mAh battery can heat up to 10 hours. (Note: this depends on several factors including the heat setting). Would you like to heat for longer at higher temperatures? Then we recommend the 3,000 mAh or the 3,800 mAh batteries. You can also choose to order an extra battery pack, so you can heat non-stop. The batteries are USB rechargeable, so that you can easily recharge them in your car/motorbike or on the road using a power bank.
Do you prefer a shorter version of the socks? Then take a look at our entire range of heated socks.
Suitable for:
The Long Edition is suitable for all kinds of purposes, such as: walking, cycling, outdoor work, winter sports and motorcycling. They are also ideal for people suffering from Raynaud's syndrome, chilblains, and sensitive feet. The unique technology helps to alleviate all these complaints and provides you with wonderful warmth. 
 Features:
Includes: extremely powerful 2 x 2,600, 3,000 or 3,800 mAh 7.4V batteries, USB charger and remote control.
Material: 80% cotton, 12% Nylon and 8% Elastane
Upper, lower and toe area are heated
External heating element: for optimal comfort
USB-Rechargeable
Heats up to 68 degrees
Operated with remote control
Unisex model
Heats up to 10 hours* on a single charge.
* Based on the 2,600 mAh battery.
| | |
| --- | --- |
| UK SIZE | EU SIZE |
| 2.5 - 5 | 35-38 |
| 5.5 - 7 | 39-41 |
| 7.5 - 9.5 | 42-44 |
| 10 - 12 | 45-47 |