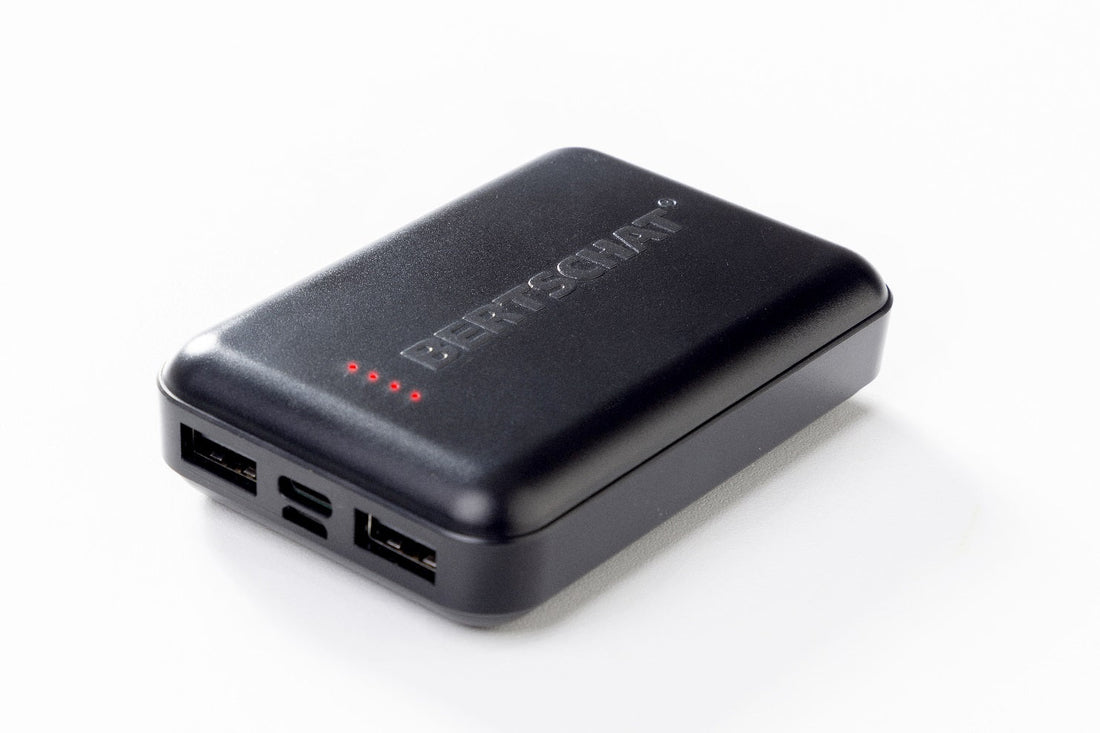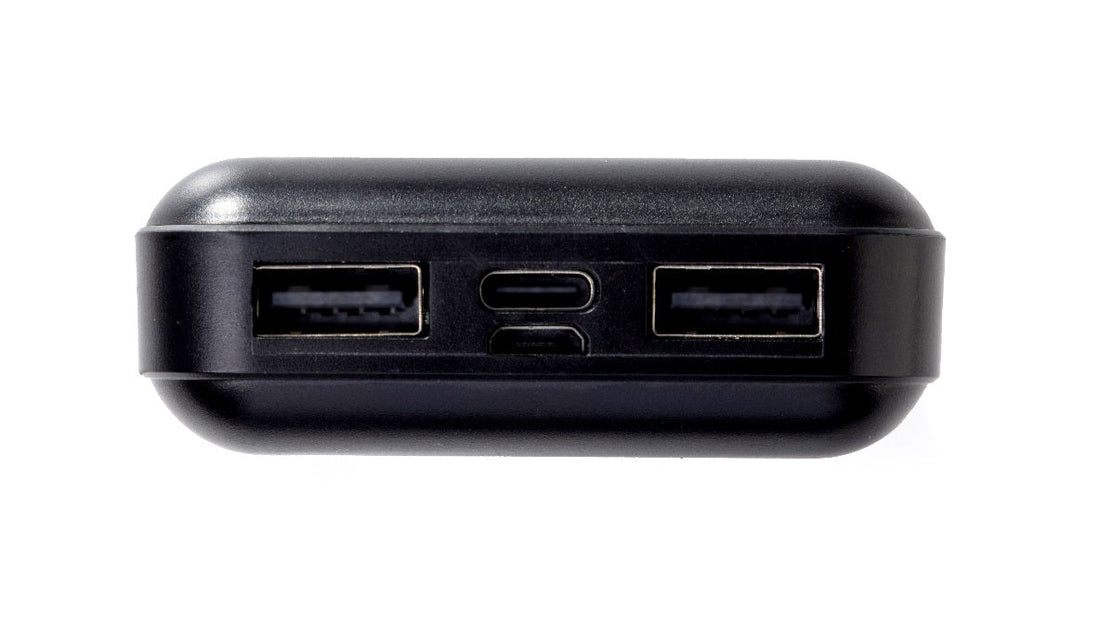 Powerbank - Ultra | 10.000 mAh - USB
With BERTSCHAT®s new Ultra Power line, this powerbank is a must-have. This compact powerbank has an output of 10,000 mAh and offers hours of energy to power your heated vest or heated jacket, or to recharge your USB rechargeable batteries on the go.
Ideal for travelling:
The powerbank is compact (95 x 60 x 24 mm), making it an ideal travel companion. The powerbank has two outputs, so you can charge your phone at the same time.
Shockproof:
Despite its compact shape and light weight, the powerbank is shockproof. As a result, the BERTSCHAT® Powerbank's sturdy casing absorbs these external forces.
Power:
The BERTSCHAT® Powerbank is a newly manufactured powerbank with a strong effective certified capacity of 10,000 mAh:
10.000 mAh
5 Volts
2x 2A output
BERTSCHAT® heated products manufactured with compatibility in mind. This means that you can also connect your own powerbank. Please note that some powerbank manufacturers do not disclose an accurate capacity or simply measure in a different way. This may affect the compatibility if the battery cannot delivery sufficient power to heat the BERTSCHAT® product. Damages caused to the device by non-original BERTSCHAT® powerbanks is not covered by the warranty.