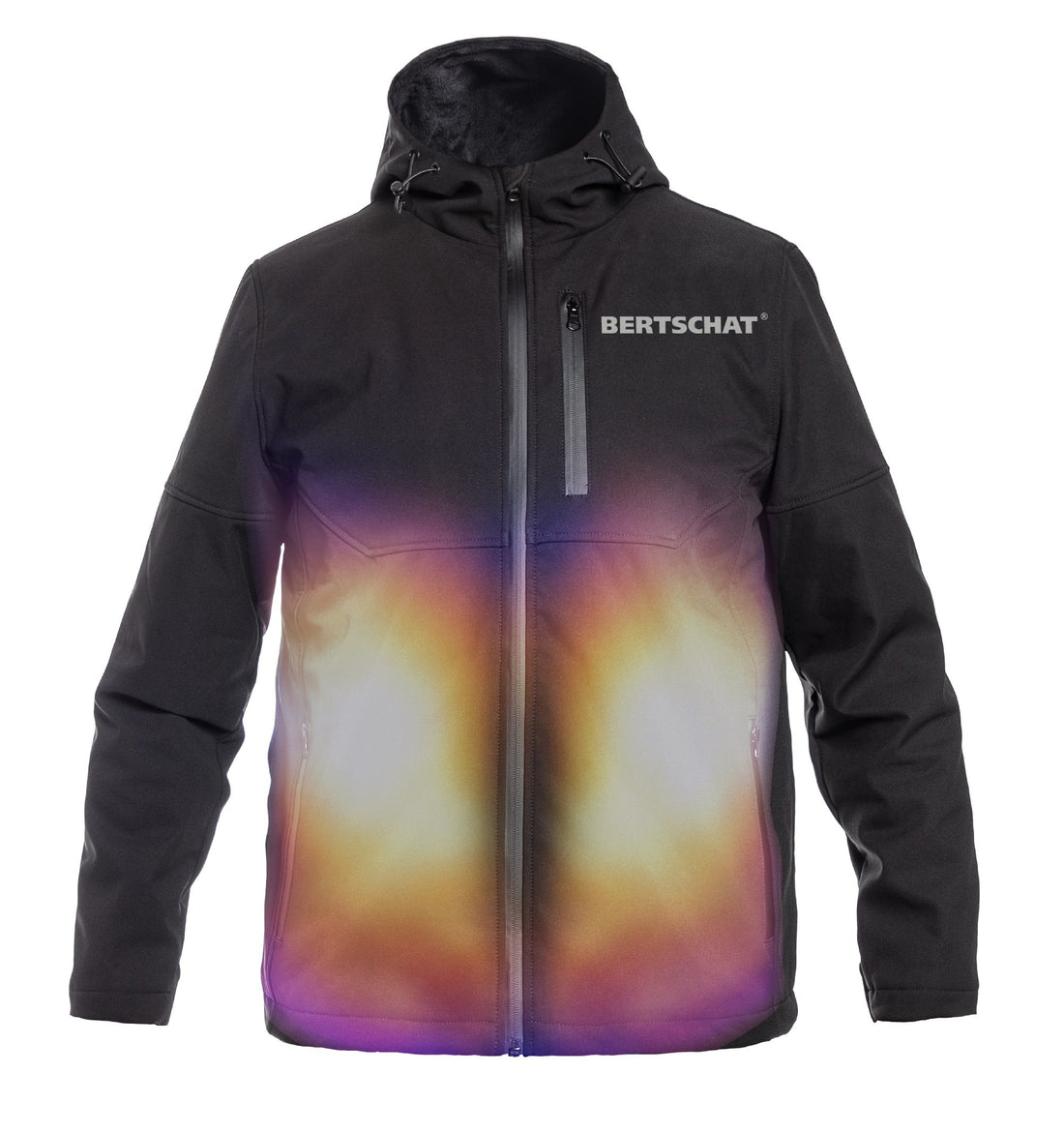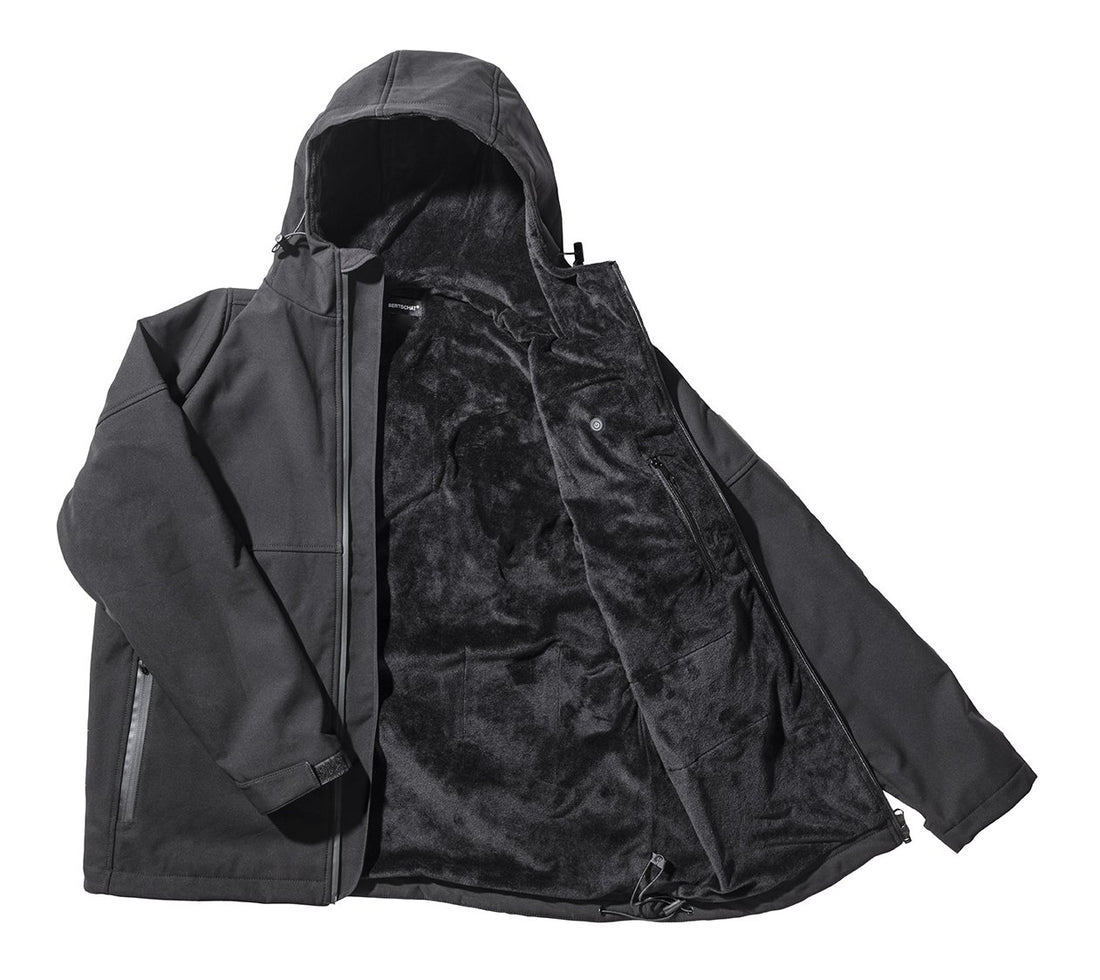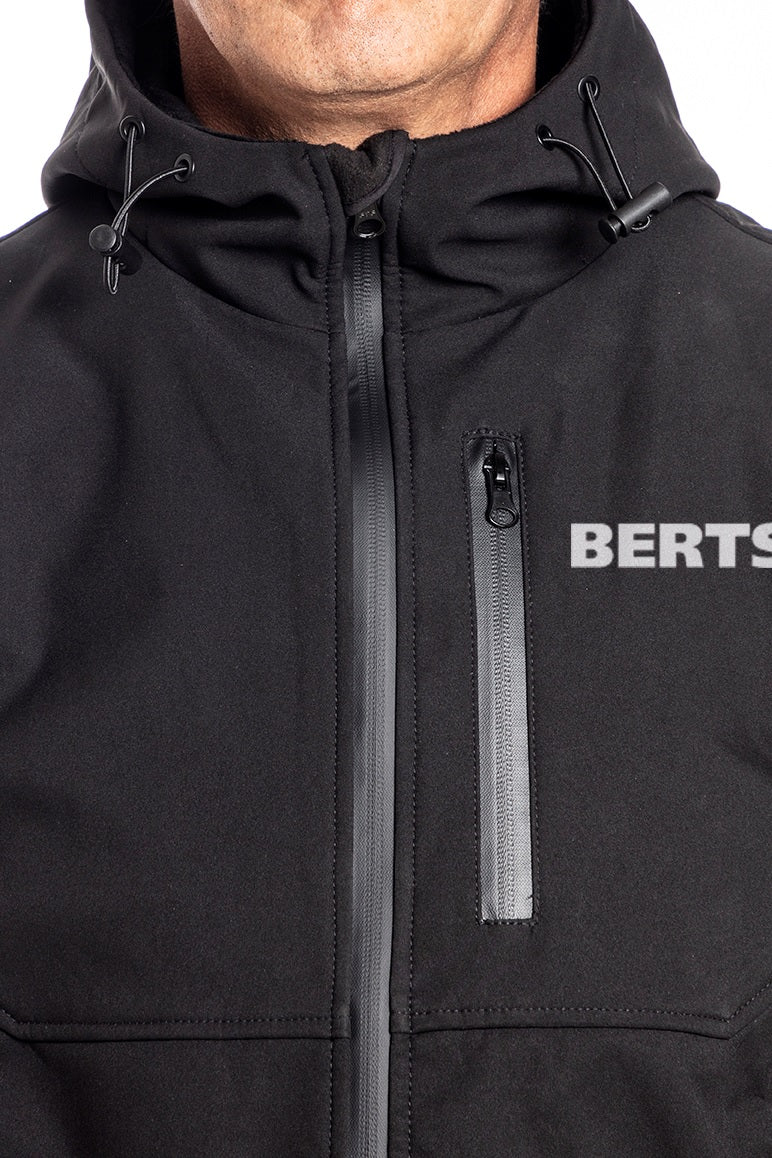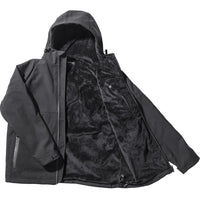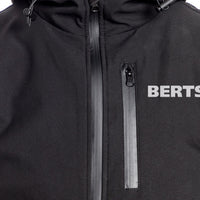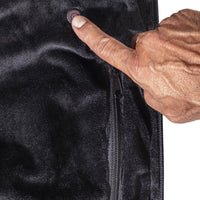 Heated Soft Shell Jacket | Men – USB
Sold out? Please contact us for the opportunities: 0808 2580041

Are you an enthusiastic hiker or cyclist? But do bitter winds and low temperatures often throw a spanner in the works? Not anymore. The BERTSCHAT® Heated Jacket from the PRO edition will protect you against the coldest winter days. It features heating elements in five tactical locations, which means you can go outdoors with complete peace of mind.
Heating areas
The jacket has five large heating areas in tactical locations. There are two heating areas on the abdomen, two in the lower back and one large one on the upper back. This means your whole torso will be heated.
Powerful power bank
Considering the large number of heating areas, a powerful power bank is required. With the heated jacket, you can choose between 2 different power banks: 6,600 or 10,000 mAh. The 10,000 mAh power bank has about 40% more power and can therefore heat for a longer period of time.
Temperature regulation
For optimum heat comfort, we recommend using the 2A output of the power bank. This releases more energy. You can adjust the heat using the button on the inside of the jacket. The temperature can be regulated via three heat settings. A temperature of 68 degrees can be reached at the highest setting.
If you hike long distances in cold environments, we recommend getting the 10,000 power bank. You can also choose to order an additional power bank, which enables non-stop heating. The power bank can be easily recharged with the included USB charger, so you can also charge while on the move.
Suitable for:
The heated jackets in the PRO edition are suitable for various purposes. The jacket is ideal for hikers, cyclists, road workers, cold store workers and winter sports enthusiasts. The jacket is made of soft shell material, so you can wear it under your ski jacket or work coat. This creates an additional insulation layer, which increases the warming effect. The jacket is also perfect for athletes; because it is thin and athletic. the jacket can easily be worn over your sportswear.
Are you interested in the entire range, click here for all heated jacket.
Size chart:
| | | | | |
| --- | --- | --- | --- | --- |
|  Size: | Width A: | Length B: | Waist C: | Arm's Length D: |
| S | 56 | 69 | 57 | 63 |
| M | 58 | 71 | 59 | 64 |
| L | 62 | 73 | 63 | 66 |
| XL | 65 | 77 | 66 | 68 |
| XXL | 69 | 79 | 69 | 70 |
All sizes are in cm.
Features:
Soft shell jacket
Included: powerful power bank (6,000 or 10,000 mAh) + USB charging system
Wind- & waterproof
5 large heating zones (Carbon Fibre)
Adjustable to three heat settings
Easy to clean
Up to 10 hours of heating
Men's model